In this article we will review the zoom lens Sony FE 24-105mm f/4 G OSS, available since end of 2017 (all details in our lens database Sony 24-105 f/4 G OSS) at a price of around $1300, not cheap so we expect good performances for the price. Let's see.
Index
---
The box contains a pouch and a plastic hood.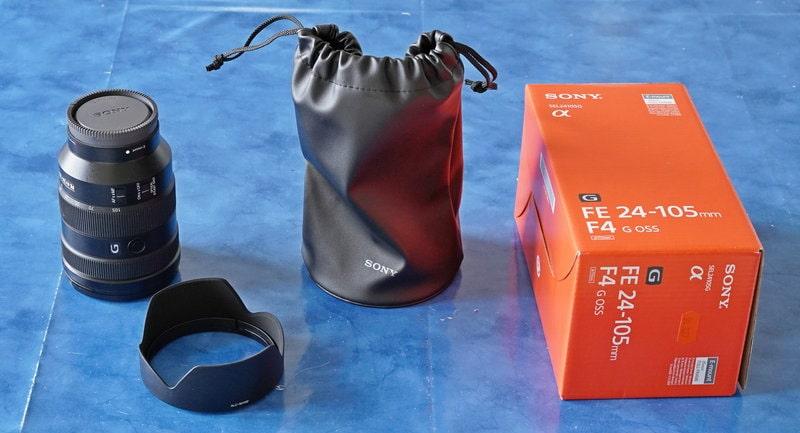 What is in the box
The optical quality is great, you get an impression of robustness, it is a lens of G series (not the top that is the G Master but anyway we are talking about real high quality). The rubber rings for zooming and focusing get easily a bit dirty with dust but it is not a real problem.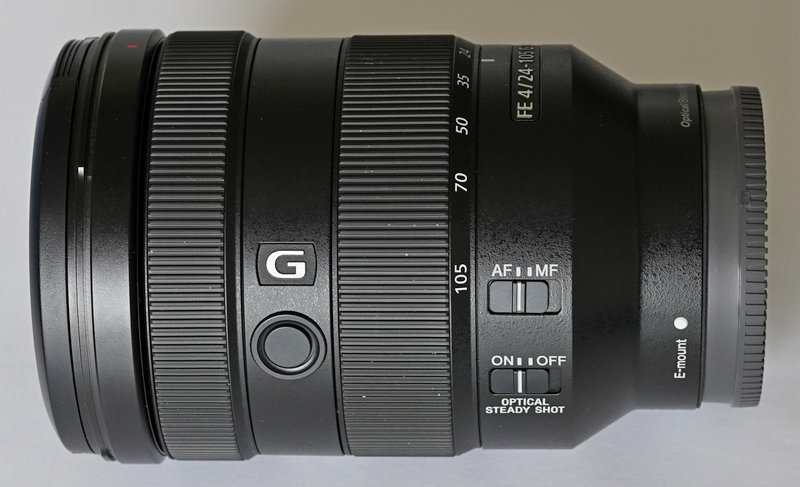 Weight: 663 grams (23.39 onces) so it's not really a feather, though as a full-frame zoom it is relatively light: to make some comparisons, the new Canon EF 24-105mm f/4 L IS USM II for DSLR, stabilized as well, weights 795 grams so 20% more - instead the old Canon EF 24-105mm f/4 L IS USM (a model of 2005 and now discontinued) weights about the same of this Sony (670 grams). The Sigma 24-105 f/4 DG OS HSM Art, stabilized as well, weights much more at 885 grams.
The aperture is made of 9 blades for a quasi-circular aperture, a lot of lenses (17) are employed into 14 groups with 4 aspherical elements and 3 ones with very low dispersion, to reduce typical optical imperfections (chromatic aberrations, loss of sharpness in the borders, etc.).
There Optical Steady Shot (OSS) reduces vibrations and allow slower shutter speeds, but realistically up to 2-3 stops (Sony claims more stops advantage).
There are 3 commands on the lens: the AF/MF switch, the OSS switch and a button that can be customized on the camera for various purposes - it is typically associated to focus hold or to eye focus.
Officially the lens is "dust and moisture resistant", though maybe it's not wise to keep it unprotected under a storm... - for example there is no rubber ring around the rear attachment with the camera.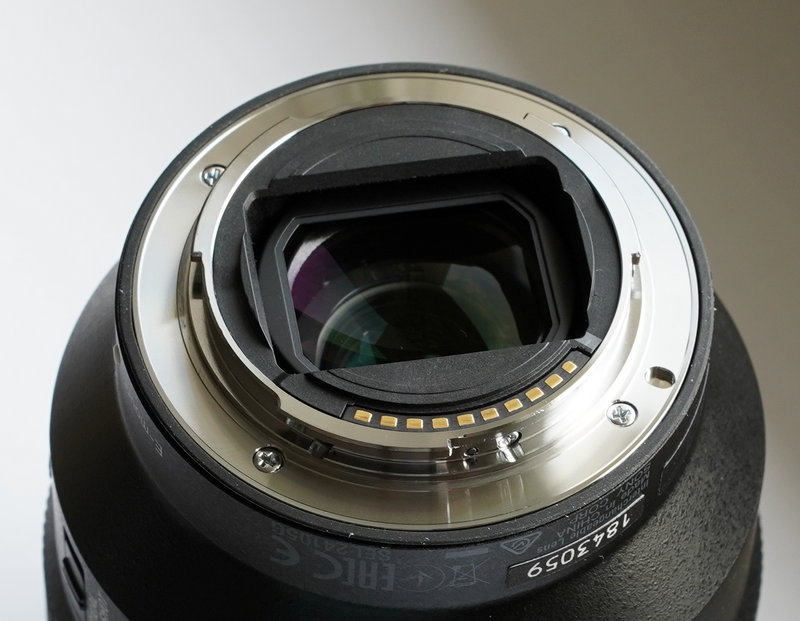 Lens rear
Zooming does make the lens longer. There is no lock switch to prevent from creeping when vertical but it does not seem to be needed, - after some months of usage no creeping detected.
Filters are supported with a diameter of 77 mm.
Focus is internal, so the lens does not extend nor front lens rotates, useful for example to mount a polarizer filter.
Very interesting is its almost macro characteristics: the minimum focus distance is just 38 cm (15 inches) so that you can get a magnification ratio of 0.31 that is more than similar lenses (e.g. the Sigma 24-105 provides 0.21, the new Canon 0.24 and the old one 0.23). In practical use, so close shots do not come out extremely sharp at f/4 and you need to stop down a little (or moving further a couple of inches) to have a higher sharpness.
Manual focus is indirect as for all Sony cameras - called focus by wire: turning the focus ring sends an electrical signal to the camera that in turn controls the focusing of the lens. Who is used to a direct control, this ways of manual focusing can be unpleasant and less precise, in practical use with image enlargement in the view finder (focus assist) it is quite easy to achieve a good focus precision, of course you cannot rely on focus marks on the lens, so for astrophotography the task can become complex.
And now let's dive into one of the most important aspect that is the quality of the image through this lens.
Distortion and Vignetting
Without auto-correction enabled by default in the camera (or in post-processing), the distortion would be quite strong: barrel distorsion in the wide position and pincushion in the tele position. The automatic correction does a good job though if being nit-picky, some slight residual remains though not bothersome.
Also vignetting, that would be quite high at wide focal (corners would be almost black), is well auto-corrected via software.
Resolution/Sharpness
Tests for resolution/sharpness have been done with full frame camera Sony A7 III that has 24 megapixels, with multiple shots and chosing the best one each time.
24 mm: sharpness is optimal in the center and around it, also at full aperture. Borders and corners are softer but let's say good for such a zoom. Stopping down, sharpness and contrast improve, the center remains great. Beyond f/11 diffraction starts to impact sharpness.
35 mm: performance is similar to 24 mm in the center, while borders/corners loose sharpness/contrast and you need to stop down to f/5.6-8 to have good results.
50 mm: apart from the center that remains (almost) great, sharpness is somehow less that at 24 mm and stopping down to f/5.6 or f/8 is advisable for sharp and contrasty borders.
70 mm: very good center (though no more optimal), borders a bit better than at 35-50 mm.
105 mm: center from good to very good, medium good borders, corners need stopping down to f/5.6-8 for high quality (like at 24 mm).
And now some samples to see in practice the differences at various focal length and apertures - all crops are at 100% and must be viewed at their full size to appreciate differences (very difficult from a smartphone screen).
Let's start at 24 mm: no visible differences in the center with stopping down, always great sharpness; borders improve stopping down with very good performances at any aperture for such a zoom.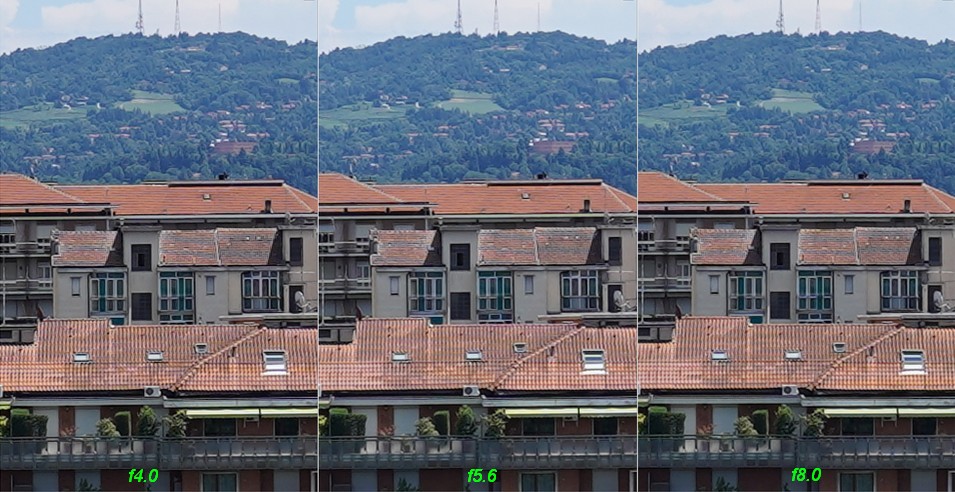 24 mm - center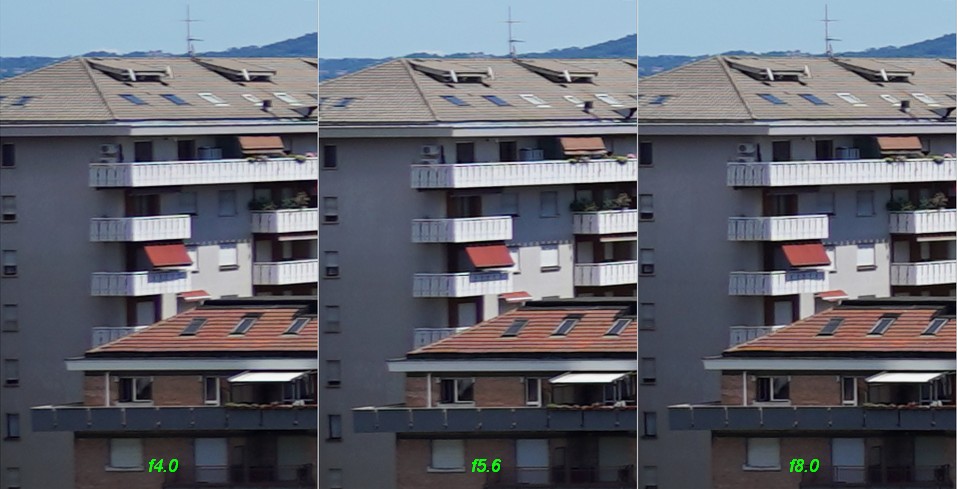 24mm - border
Now let's see sharpness at 35 mm: center always great, borders are softer but acceptable, improving in contrast and sharpness stopping down to f/5.6-8.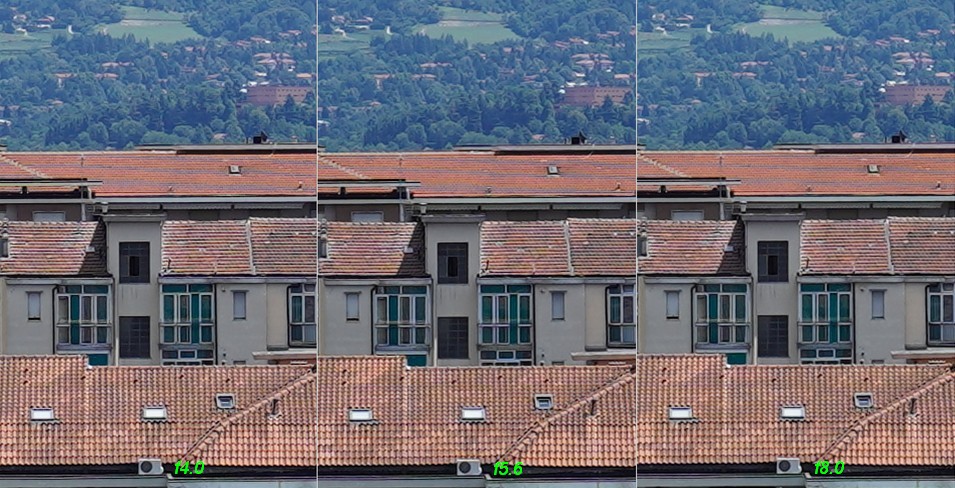 35 mm - center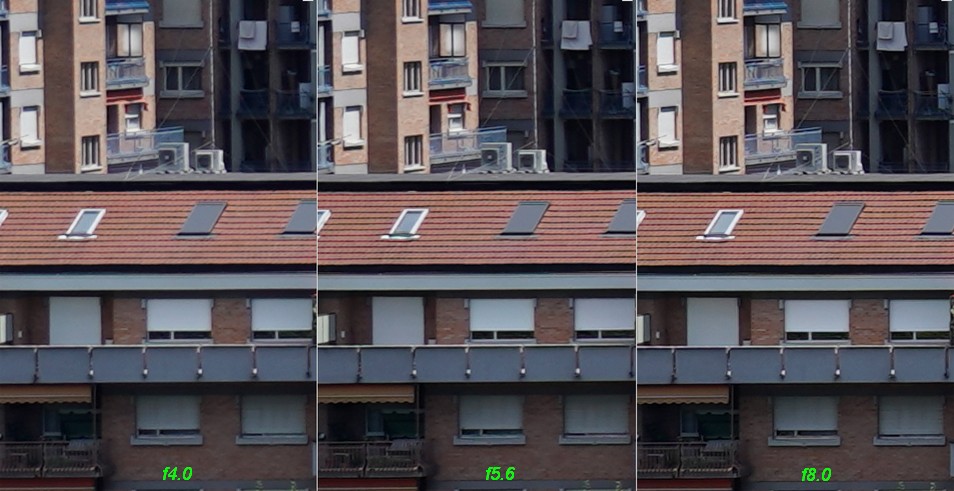 35 mm - border
Let's go to 50 mm: center always very good (though slightly less than at wider focal), this time we'll check a corner and we see that going to f5.6-8 is needed to achieve good contrast and higher sharpness.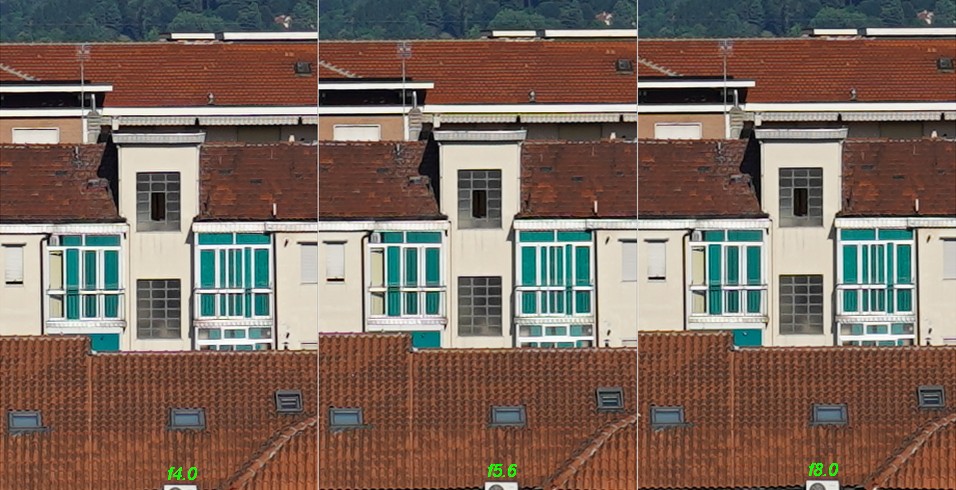 50 mm - center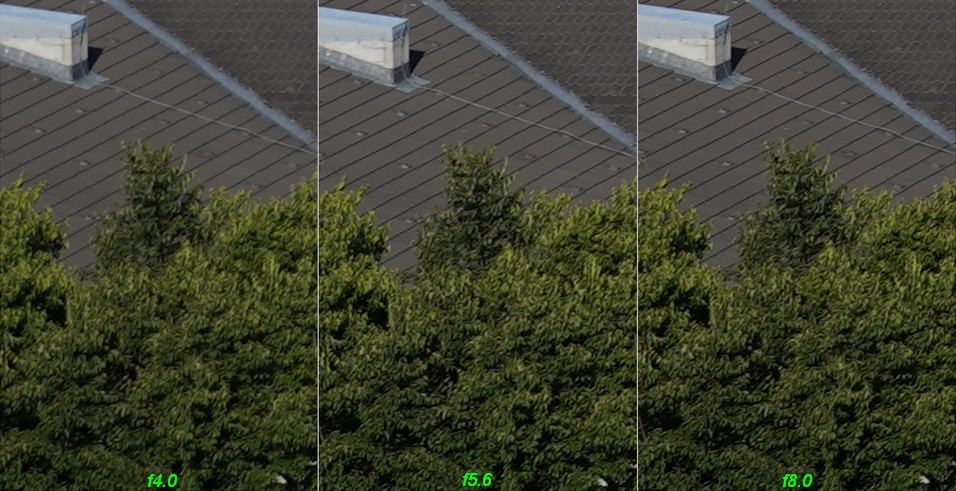 50 mm - corner
Now we look at 70 mm: here the center is quite good, less than before. Not bad borders, with better contrast and sharpness stopping down.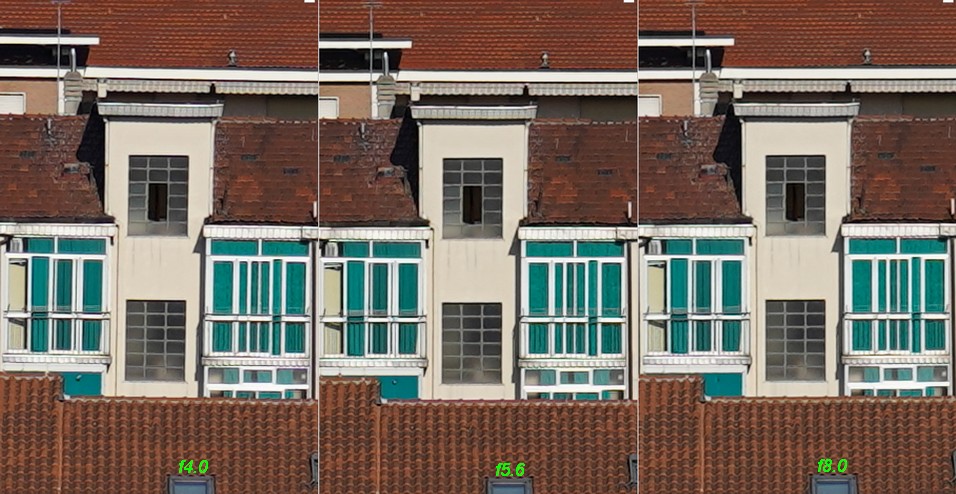 70 mm - center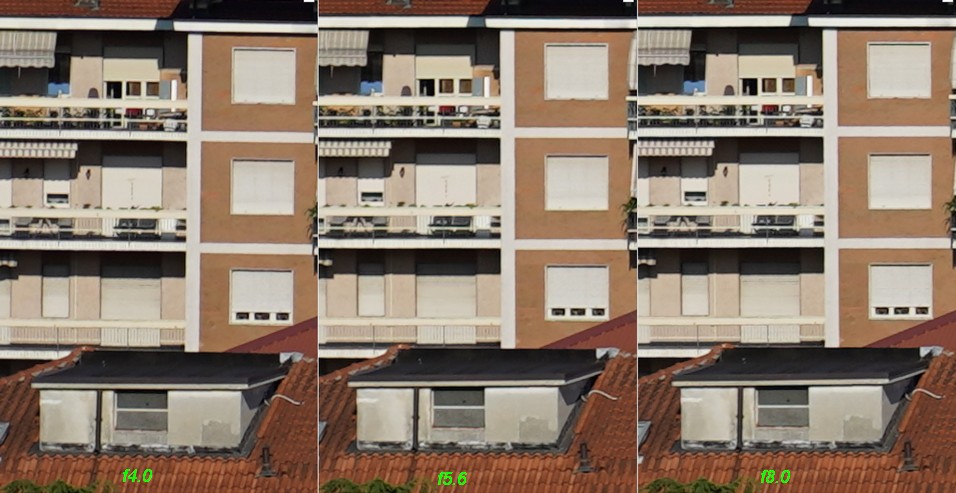 70 mm - border
Let's finish at 105 mm: good center (not exceptional), good borders, soft corners at f/4 that request stopping down for a popping and crisp shot across the frame.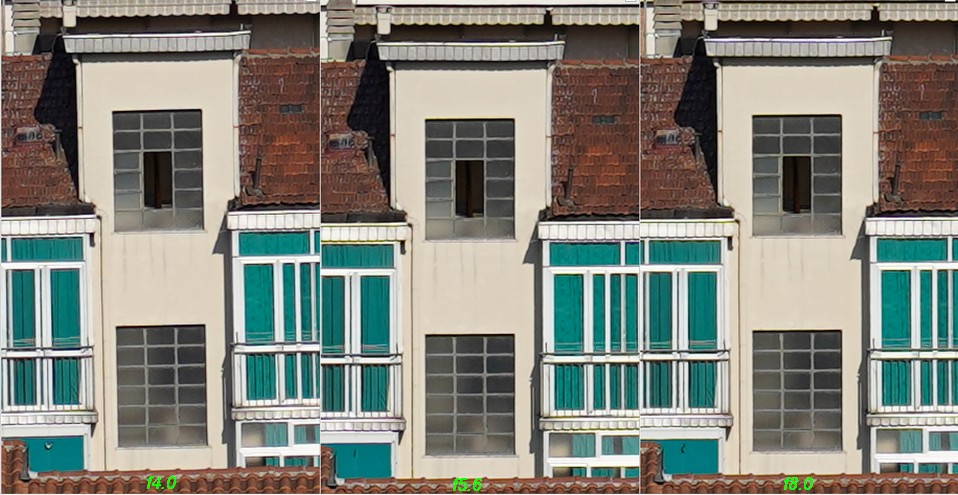 105 mm - center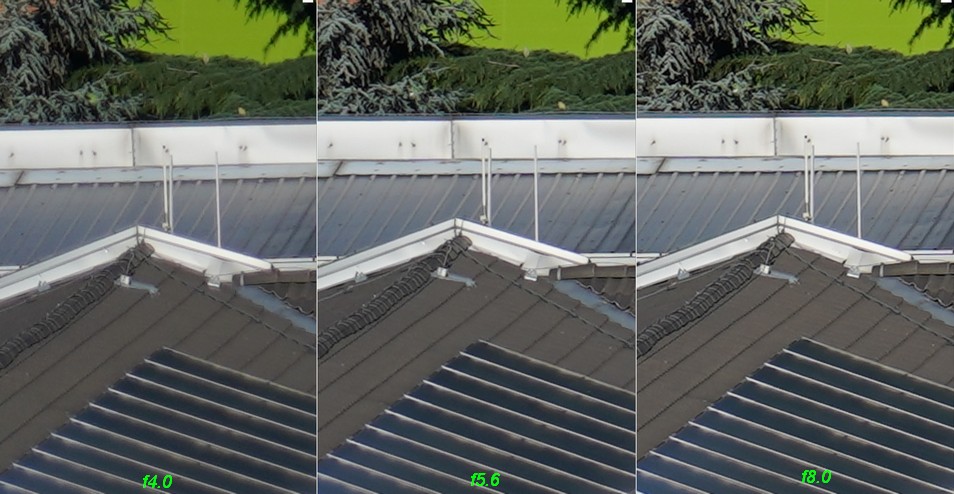 105 mm - corner
But how good is this lens?
Before moving on to the next aspects, it's interesting to compare this zoom to other lenses, besides comparing how quality changes with different focal lengths and apertures as we have done so far.
Let's see quickly 2 cases, very different between them: the first one is the Sony 18-200 f73.5-6.3 for APS-C format, a 11x zoom that is an all around lens for example for a Sony A6300/A6500. Here the question is: how much improvement I get going from an APS-C camera with a super-zoom to a full frame camera like A7III with the 24-105 zoom with 4.4x zoom factor vs 11x? Shortly: the center is good in both cases but borders and corners also in the best conditions, aperture f/8 and good sunlight, are on another planet with the Sony 24-105 f74 - see below with both settings at 100 ISO, f/8 and 28 mm equivalent (18 mm on APS-C to keep crop factor into account).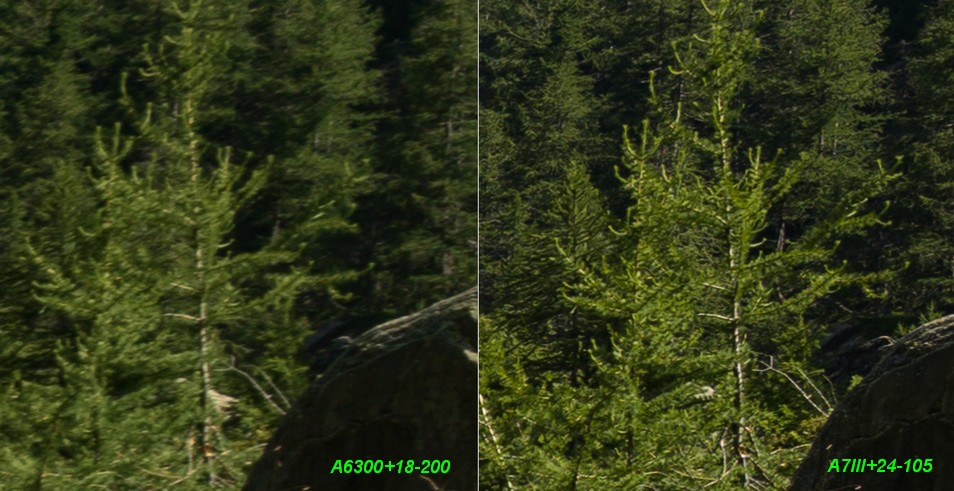 A6300 + 18-200 versus A7III + 24-105
And now let's move to the other comparison, on the other side of quality: how does the Sony 24-105 f/4 stand up with a sharpness champion, the prime lens Sony Sonnar 55 mm f/1.8? Here again in the center there is no much of a difference but the prime lens shows visibly better contrast and sharpness with respect to the 24-105 outside the center.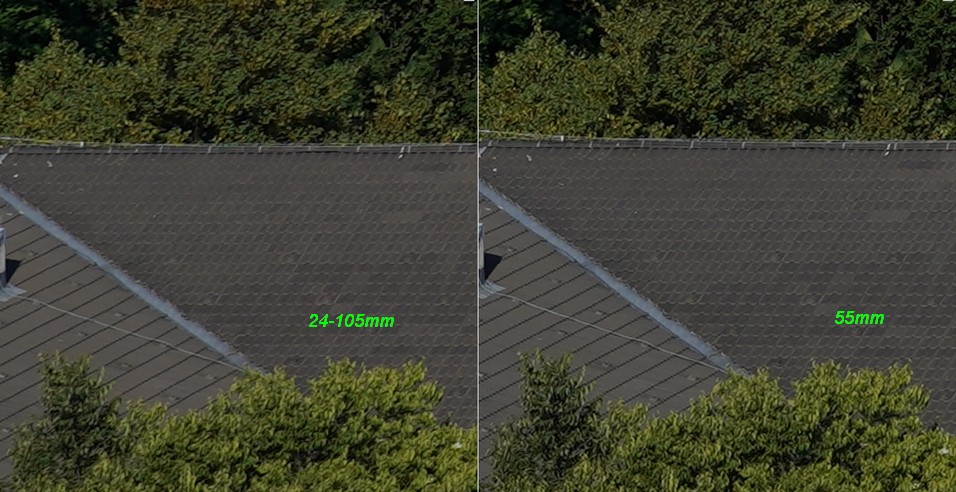 24-105 mm versus Sonnar 55 mm
Chromatic Aberrations
Lateral (purple/blue/green borders on contrast edges): well controlled by the software correction (activated by default). Some thin purple halos may be left on very contrast lines (like an aerial against a very bright sky) but not too much disturbing and fixable in post production.
Longitudinal/Axial (red borders on edges closer than focus plane and green borders on edges further than focus plane): very well controlled, it's important since, differently from lateral aberration, it's not automatically corrected by software (like Lightroom, Capture One).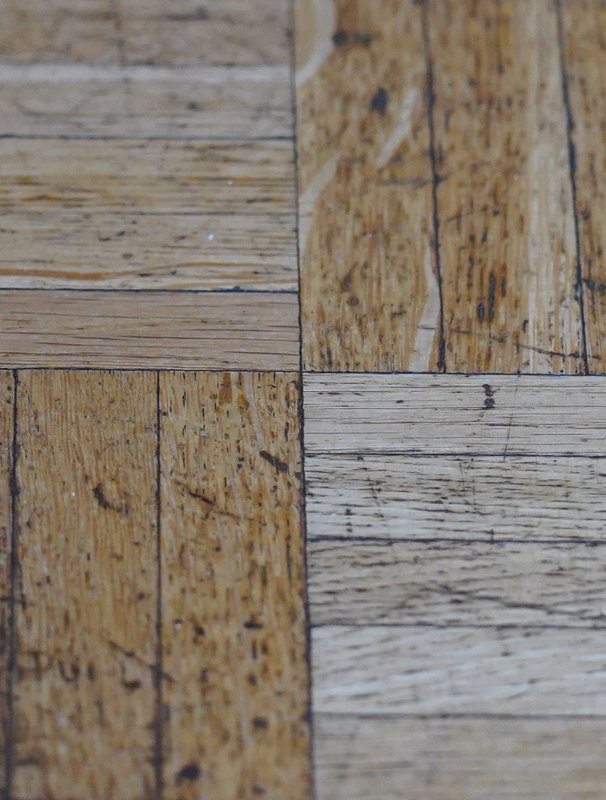 No visible longitudinal aberration
I have not done astigmatism/coma tests for astro-photography (deformation of light points in the peripheral areas of the frame) since with a maximum aperture of f/4 it's not an optimal lens for this type of usage.
Bokeh
It's not a fast lens so also separation of subject from background is somehow limited, but especially on long focal length and with close subjects you can achieve a pleasant blurred background.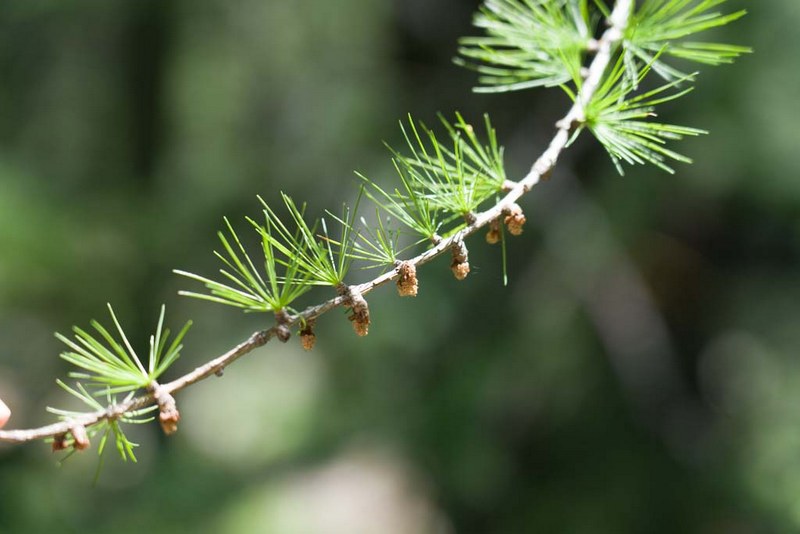 Pleasant blurred background with close subject
Having said that, bokeh is not top-notch: in transition zones (just behind the focal plane) the edges (like a tree branch, a railing) are rendered as a double edge and the internal of bokeh circles are not always perfectly smooth.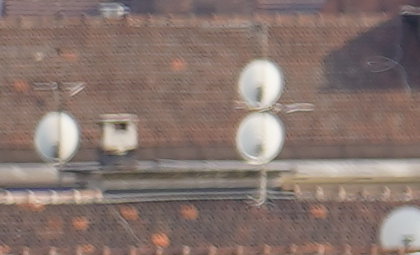 Double edges in out-of-focus area
Flare/Backlight
It's not the strong point of this zoom: at least on wide-angle position, where it's easier to have the sun inside the frame, many multi-color fringes may easily appear.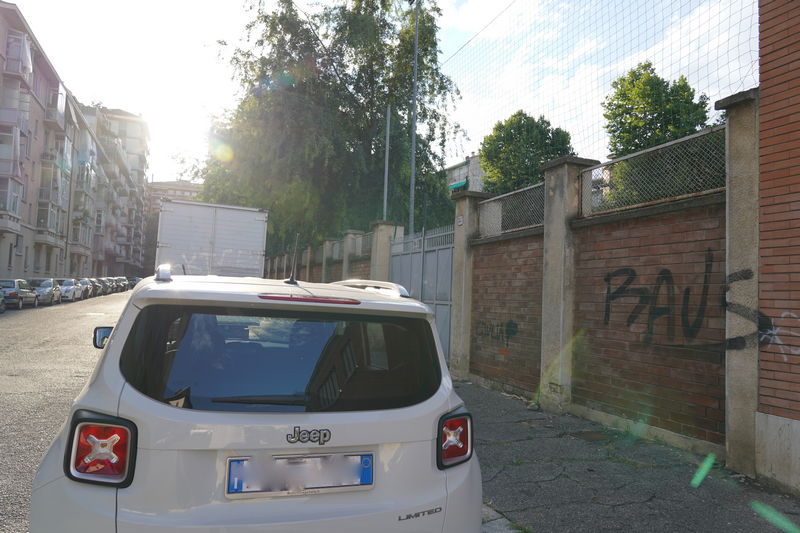 Various fringes in wide angle when the sun is in the frame
Which alternatives to this zoom? Sticking in the full-frame context, basically there are the following options:
Tamron 28-75mm f2.8 DI III EXD.

Pro: lighter, 1 stop faster.
Cons: narrower focal range (the difference is not negligible), no stabilization (but recent Sony cameras are body stabilized), borders/corners are less sharp at full aperture.

Pro: better optical quality, 1 stop faster.
Cons: much more expensive (70% and more), no stabilization (but recent Sony cameras are body stabilized), quite heavier.

Sony 28-70mm f3.5-5.6 OSS.

Pro: much lighter (around half the weight), cheaper.
Cons: optical quality visibly worse.

Sony 24-70mm f4 ZA OSS. Optical quality not adequate to the cost, usually not recommended.
If looking for the very best optical quality, but with the penalty of changing lenses often, another option is a combination of primes, like a 24mm + 35mm or 55mm + 85-90 mm. The overall weight will not be less than the Sony 24-105 zoom...
A third party lens with an adapter for Sony mount, for example the Canon 24-105 version I or II. It's a good option if you already have this lens, otherwise it's better to go with native E-mount lenses to achieve the best performances for AF and have less weight and length.
As you can see, the Sony 24-105 f/4 G OSS is quite a good choice with no great contenders in this class, with a very handy zoom range.
A very good lens, with a range of focal length that makes it a one-lens option spanning from good wide-angle (24 mm is already quite wide for normal use) up to a medium telephoto (and you can also crop for even more since the resolution is good). Great quality in the center of the frame, good in the borders and very good stopping down to f/5.6, weak for flare / in backlight. Very solid build, optical stabilization and well controlled chromatic aberrations concur to a very positive verdict, though the price tag is high, in line with prices that Sony sets for its high-quality lenses.
Area
Notes
Mark

8.0/

10
Build

non too heavy for such a zoom

stabilized

sturdy

9.0/10
Optical quality

great in the center, from acceptable to very good in the borders

very well controlled aberrations

weak in backlight

8.0/10
Quality/Price
the quality is high... also the price
7.0/10
Highly Recommended: travel, hiking and events in good light conditions limiting the number of lens to carry around with quality results.
Less Recommended: low light conditions, need for extremely high sharpness across the frame also at wide apertures.
---
See and buy this lens on Amazon (affiliate site) - thanks!