Sony FE 24-105mm F4 G OSS: specifications and reviews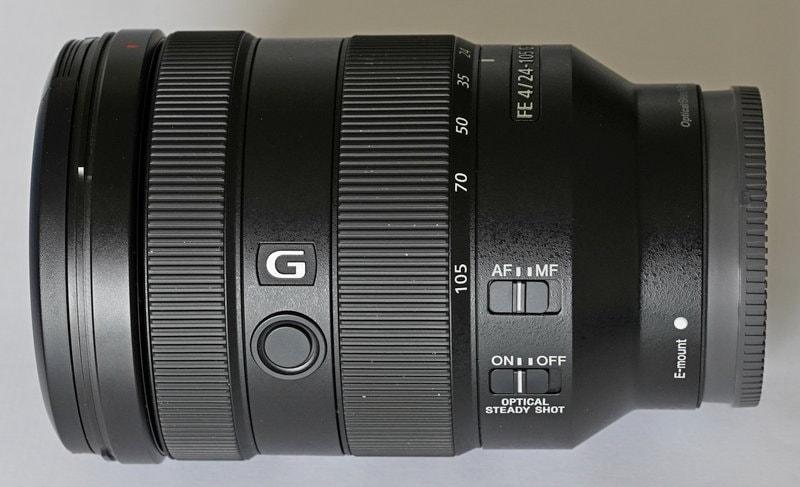 Product images (click to enlarge):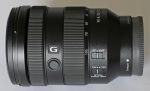 Specifications
FE

Focals

24-105 mm.

24-105 mm.

4.40x

No

Yes

Aperture

f/4

f/4

9

No

No

No

Focus

Yes

Yes

No

38 cm.

0.31x (35mm. equiv)

Build

Yes

17/14

4 aspherical, 3 extra low dispersion

77 mm.

mm.

Yes

Yes
Ken Rockwell
This Sony FE 24-105mm f/4 G OSS is the world's best midrange zoom. It offers spectacular optical performance as well as first-rate mechanical construction at half the price of similar lenses, and it's smaller, lighter and has better ergonomics than the more expensive lenses. It is a superb lens at a reasonable price, a weather-resistant baby version of the huge 24-70mm f/2.8 GM.
LightPoint (english) 8/10
A very good lens, with a range of focal length that makes it a one-lens option spanning from good wide-angle up to a medium telephoto. Great quality in the center of the frame, good in the borders and very good stopping down to f/5.6, weak for flare. Very solid build, optical stabilization and well controlled chromatic aberrations concur to a very positive verdict, though the price tag is high.
ePHOTOzine 8.8/10
It performs very well indeed on a technical level, but also produces clean, sharp, smooth images that give overall an impressive aesthetic result. If anything is a bit weak it is the CA performance, although that can be corrected for those images that demand it.
OpticalLimits 7.5/10
The border quality is surprisingly high for such a lens - at least when stopping down to f/5.6. Lateral CAs are moderate. The quality of the bokeh is quite good for a lens within its scope. Image distortion and vignetting are usually taken care of during post-processing [...] The build quality of the lens is very good [...] The AF may still not be as fast as on modern DSLR lenses but it's good enough for the majority of applications [...] This is a big lens really.
Amateur Photographer 10/10
It's the best-judged general-purpose zoom Sony has yet made. Impressively sharp, not too bulky, weather-resistant and with a really useful zoom range, it ticks all the right boxes. It's not as affordable or petite, but its extra telephoto range is oh-so-useful, while the addition of an AF hold button along with focus and IS mode switches are great for usability.
Enthusiast photoblog 7/10
Balancing price, weight and quality, the Sony 24-105 is my favorite general purpose zoom for the Sony system. Compared to the Sony 24-70/2.8, you are getting more range as significantly less weight and lower price, while still getting fantastic image quality. Optically, the lens is superior to the Sony 24-70/4 and variable aperture 28-70.