Sigma 17mm F4 DG DN | Contemporary: specifications and reviews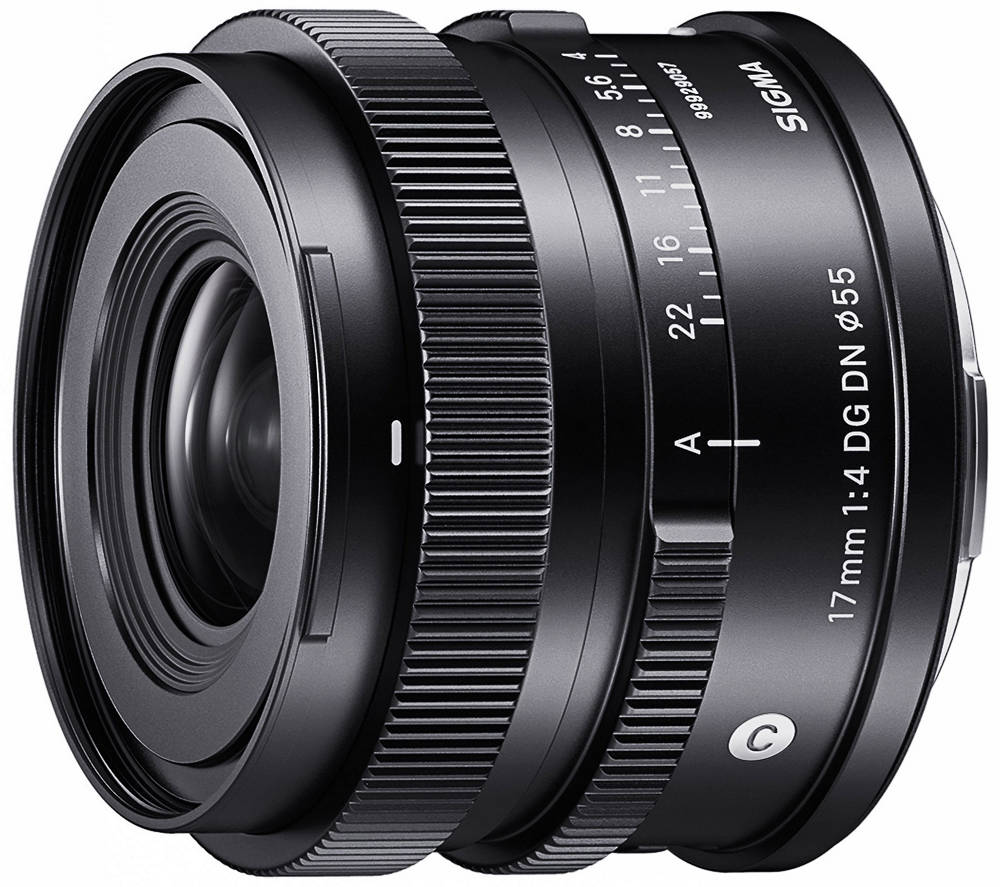 Product images (click to enlarge):

Specifications
17mm F4 DG DN | Contemporary
sealing only on mount, I series (compact and high quality lenses for mirrorless)
for Sony E

for L-mount

Sigma 17mm F4 DG DN | Contemporary for Sony E

Sigma 17mm F4 DG DN | Contemporary for L-mount

fixed focal

2023-04-03

Yes

€ 734

$ 599+VAT

220 gr.

225 gr.

51 mm.

49 mm.

64 mm.
The Digital Picture
If you are looking for a small, light, well-built, affordable lens that produces very sharp images and the 17mm focal length's angle of view works for you, the Sigma 17mm F4 DG DN Contemporary Lens has your name on it [...] this lens produces sharp corner-to-corner wide-open imagery. Strong Peripheral shading [...] and barrel distortion are the primary image quality detractors, but excellent flare avoidance is featured.
Camera Labs 9/10
Here's an affordable ultra-wide lens that's small and light, but well-built with fast focusing and sharp results corner to corner. Ideal for expansive landscapes, large buildings or tight interiors. The icing on the cake is an impressively close minimum focusing distance of just 12cm.