Sony a7 IV: specifications and reviews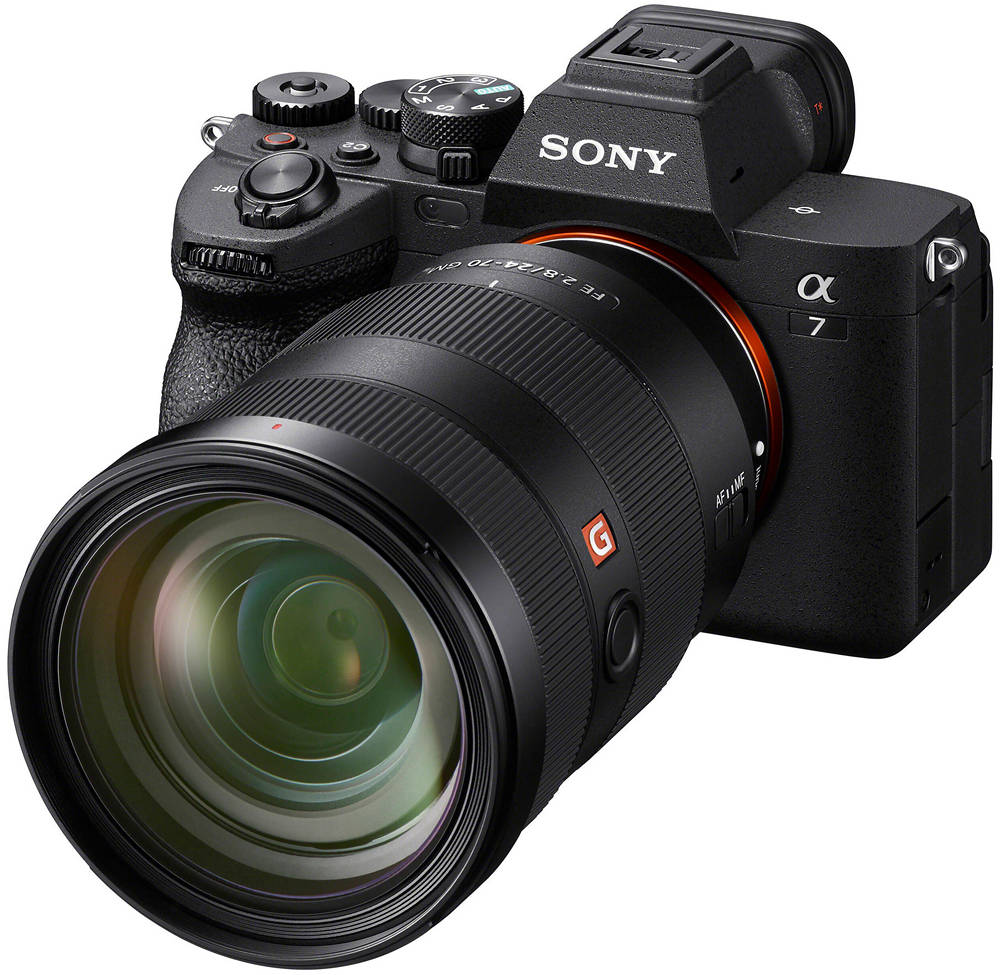 Product images (click to enlarge):

Specifications
Sensor

33

Full frame

35.6 mm.

23.8 mm.

1.01

3:2

Yes

No

100

51200

Auto Focus and Metering

759

-4.0 EV

No

-3.0 EV

Yes

Performance

Mechanical and Electronic

10.0 frame/sec.

10.0 frame/sec.

10.0 frame/sec.

10.0 frame/sec.

800

1000

1/8000 sec.

1/8000 sec.

1/250 sec.

580 shots

ViewFinder & LCD Screen

Electronic (EVF)

100%

0.78x (35mm. equiv)

3.69 million

3.0 in.

1.04 megapixel

Full

Settings, Tap to focus

Video

Yes

Full HD @ 24/25/30p, Full HD @ 50/60p, Full HD @ 100/120p, 4k @ 24/25/30p, 4K @ 50/60p

1.00

H.264, H.265

4:2:2 at 10 bit

no recording time limit, USB up tp 4k/15 fps video streaming

Other Characteristics

Yes

Yes

No

No

Yes

Connectivity & Storage

Microphone, Phones, USB3, Power, USB-C, External flash

Dual slot, CF Express A, SD UHS-II

WiFi, Bluetooth
The Hybrid Shooter Sony A7IV vs Panasonic DC S5 II - IBIS / Stabilization comparison

DPReview Sony a7 IV versus a7 III
by DPReview TV
Mark Galer @ YouTube
[Presentation of all the features]
DPReview 8.9/10
Image quality is extremely good, with excellent levels of detail, extensive dynamic range and attractive JPEG color. However, it's not significantly improved over its predecessor or its rivals: you'll get more detail in low ISO situations but this small gain seems to come with slight decreases in dynamic range and high ISO noise performance [...] Autofocus is powerful and can be very simple to use [...] Video is similarly impressive, with a host of tools [...]
Dustin Abbott
I think that Sony has positioned itself for a cleaner market separation, as I found the release of the a7C muddied the waters a bit. The a7III and the a7C were too similar in terms of performance, and it was somewhat hard to choose between the two. The a7IV is a superior camera to the a7III and has a corresponding price at the $2500 mark [...] Sony has made some significant strides in improving some of their areas of weakness.