Sony a7 III: specifications and reviews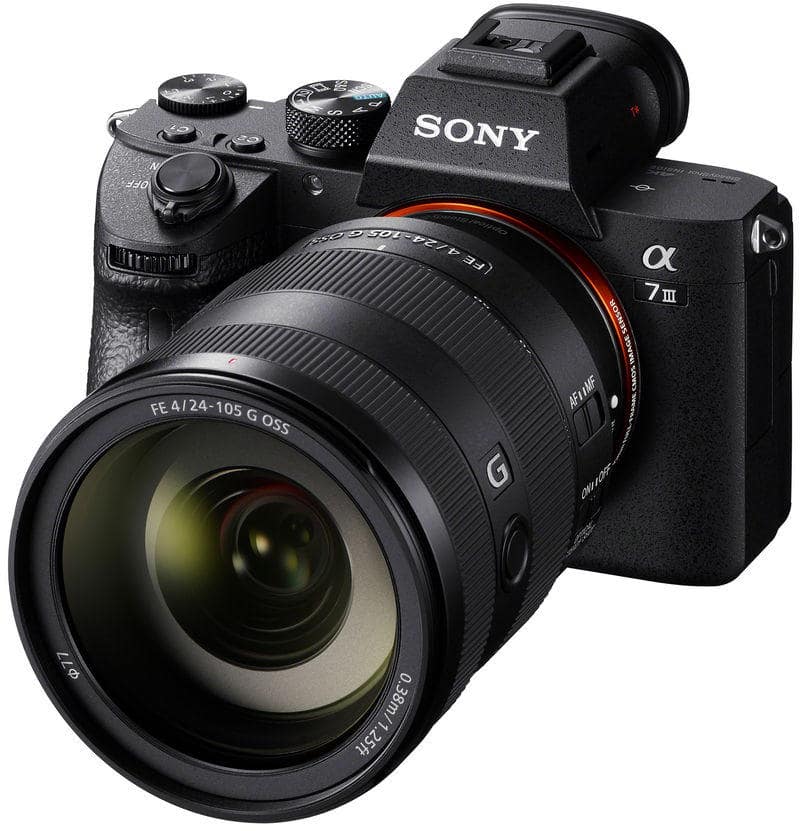 Product images (click to enlarge):

Specifications
Sensor

24

Full frame

35.8 mm.

23.8 mm.

1.01

3:2

Yes

No

100

51200

25.0 bits

14.7 EV

3730 ISO

Auto Focus and Metering

693

-3.0 EV

f/11

No

693 phase AF + 425 contrast AF points

-3.0 EV

Yes

Performance

Mechanical and Electronic

10.0 frame/sec.

10.0 frame/sec.

10.0 frame/sec.

10.0 frame/sec.

89

177

1/8000 sec.

1/8000 sec.

1/250 sec.

710 shots

710 shots with LCD, 610 with EVF. 10 fps without live view, 8 fps with live view. 89 RAW compressed in a burst

ViewFinder & LCD Screen

Electronic (EVF)

100%

0.78x (35mm. equiv)

2.36 million

3.0 in.

0.92 megapixel

Tiltable less than 180°

Tap to focus

Video

Yes

Full HD @ 24/25/30p, Full HD @ 50/60i, Full HD @ 50/60p, Full HD @ 100/120p, 4k @ 24/25/30p

1.00

H.264

4:2:2 at 8 bit

1024x576 @ 15p

Other Characteristics

Yes

Yes

No

No

Yes

Connectivity & Storage

Microphone, Phones, HDMI, USB3, Power, USB-C, External flash

Dual slot,

SD

, SD UHS-I, SD UHS-II,

Memory Stick

WiFi, Bluetooth, NFC
Fotografi Digitali
La qualità d'immagine è molto elevata, così come le prestazioni (non sono poi molte le Full Frame da 10 fps); il sistema autofocus evoluto e performante, dal canto suo, consente di ottenere con facilità risultati che, nel caso di altri modelli (anche top di gamma), richiederebbero molto "mestiere" da parte del fotografo.
In questo scenario, i pochi appunti che si possono muovere (mirino EVF non allo stato dell'arte) si diluiscono fino a scomparire.
Saggiamente 9/10
Il bilanciamento di specifiche è quasi perfetto e il prezzo di vendita (che è di poco superiore ai 2000€) è molto allettante considerando l'insieme di qualità offerte. Le cose di cui si sente la mancanza o che gli si possono recriminare sono davvero poche e spesso soggettive. [...] Di fatto è diventata il benchmark per la categoria.
Tomshardware 10/10
L'α7 III migliora le già notevoli caratteristiche della sua progenitrice, con un nuovo sensore Exmor R CMOS di tipo BSI (retroilluminato) della medesima risoluzione, una gamma ISO molto più ampia, un autofocus con un numero molto maggiore di punti ed un burst rate raddoppiato. Una mirrorless full frame curata in ogni minimo dettaglio pensata per un'ampia varietà di generi fotografici.