Sony a7R IV: specifications and reviews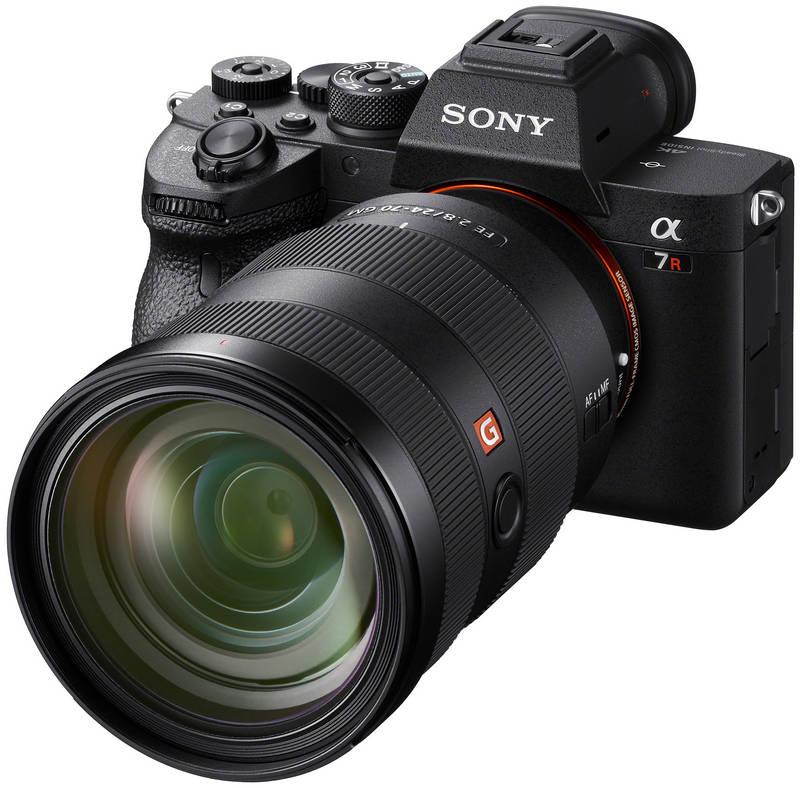 Product images (click to enlarge):

Specifications
Sensor

61

Full frame

35.7 mm.

23.8 mm.

1.01

3:2

Yes

Yes

100

32000

26.0 bits

14.8 EV

3344 ISO

Auto Focus and Metering

567

-3.0 EV

567 phase detection points plus 425 contrast detection points

Yes

Performance

10.0 frame/sec.

10.0 frame/sec.

10.0 frame/sec.

10.0 frame/sec.

68

1/8000 sec.

1/8000 sec.

1/250 sec.

670 shots

8 fps when shootin with live view. 670 shots with a carge when using LCD, 530 with viewfinder

Viewfinder & Screen

Electronic (EVF)

100%

0.78x (35mm. equiv)

5.76

3.0 in.

1.44 megapixel

Tiltable less than 180°

Tap to focus

Video

Yes

Full HD @ 24/25/30p, Full HD @ 50/60p, Full HD @ 100/120p, 4k @ 24/25/30p

H.264

4:2:2 at 8 bit

Other Characteristics

Yes

Yes

No

No

Yes

Connectivity & Storage

Microphone, Phones, HDMI, USB3, Power, USB-C, External flash

WiFi, Bluetooth, NFC
DPReview 9.1/10
It is among the most capable cameras we've tested. [...] It wouldn't be our top choice for sports and action purists [..], but for those users that need this resolution on a regular basis and want to be able to photograph fast-moving subjects when necessary, the Sony a7R IV is the best option on the market right now.
Fotografi Digitali
Garantire questo livello di dettaglio mantenendo il rumore di fondo entro limiti accettabili, e assicurando al contempo una tale gamma dinamica e malleabilità del RAW è, di per sé, qualcosa di notevole [...] Un sogno proibito per il paesaggista, ma sufficientemente versatile per essere utilizzata come fotocamera a tutto tondo.