Panasonic Lumix DC S1: specifications and reviews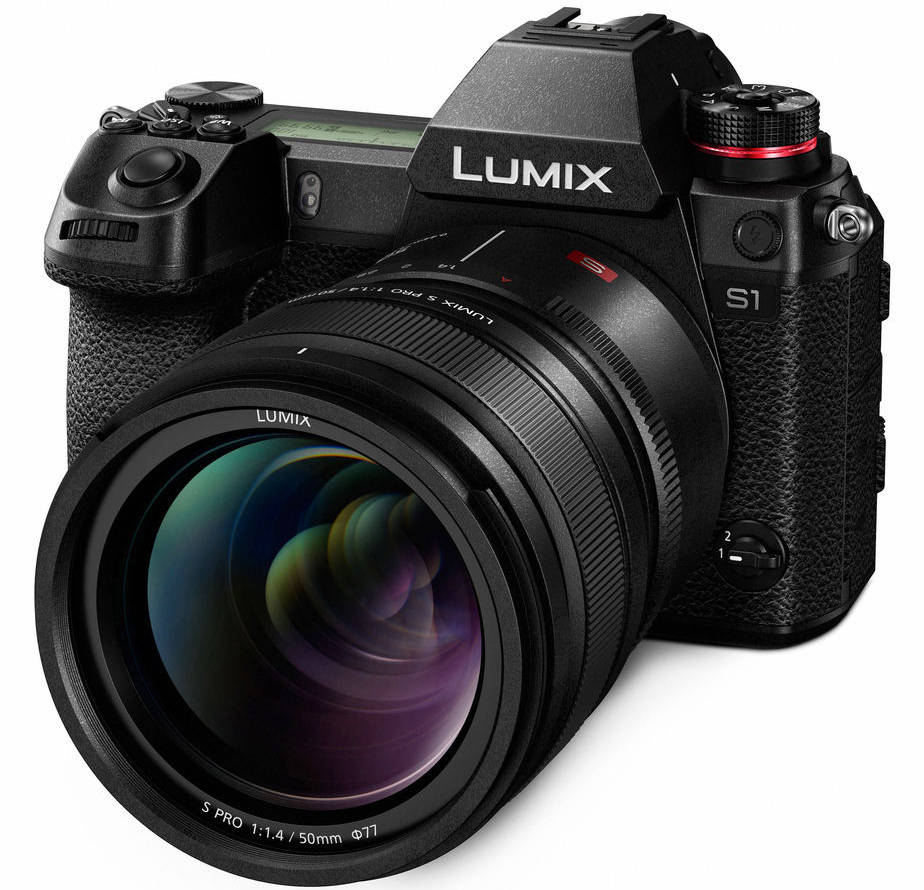 Specifications
AF down to -6 EV with F1.4 lens
also 4K stills @ 60 fps and 6K stills @ 30 fps; 400 shots battery life with SD card, 380 with XQD
Full HD @ 24/25/30p, Full HD @ 50/60i, Full HD @ 50/60p, Full HD @ 125/150p, Full HD @ 150/180p, 4k @ 24/25/30p, 4K @ 50/60p
HLG recording @ 10 bit. Video out 4:2:2 @ 10 bit with paid upgrade, otherwise 4:2:2 @ 8 bit
Microphone, Phones, HDMI, USB3, Power, USB-C, External flash
Dual slot, XQD, CF Express 1 (B),
SD
, SD UHS-I, SD UHS-II
---
See and Buy this product on Amazon.com store (affiliate):
---
DPReview 8.8/10
It is an incredibly well-built (but heavy) camera with excellent image and video quality. The body has numerous control points and is highly customizable. The S1's built-in image stabilization is effective, and the camera can use this system to produce ultra-high-res stills. Autofocus is speedy and accurate in most situations, though the continuous AF experience can be frustrating when using the EVF. Video quality is excellent, with 4K/60p support.
DDay 8.1/10
Mirrorless, secondo Panasonic, vuol dire macchina migliore e - si vede chiaramente - ce l'ha messa tutta per dimostrarlo [...] come tutte le mirrorless di prima generazione paga qualche errore di gioventù, soprattutto nella gestione dell'autofocus e del menù, e la limitata gamma di ottiche disponibili al momento. [...] Per il resto la macchina è di razza.
ProMirrorless
Nella nostra prova abbiamo testato la Panasonic S1 e dobbiamo dire che le promesse fatte dalla casa madre in merito alle sue qualità, sembrano mantenute.