Canon EF 70-200mm f/4 L IS USM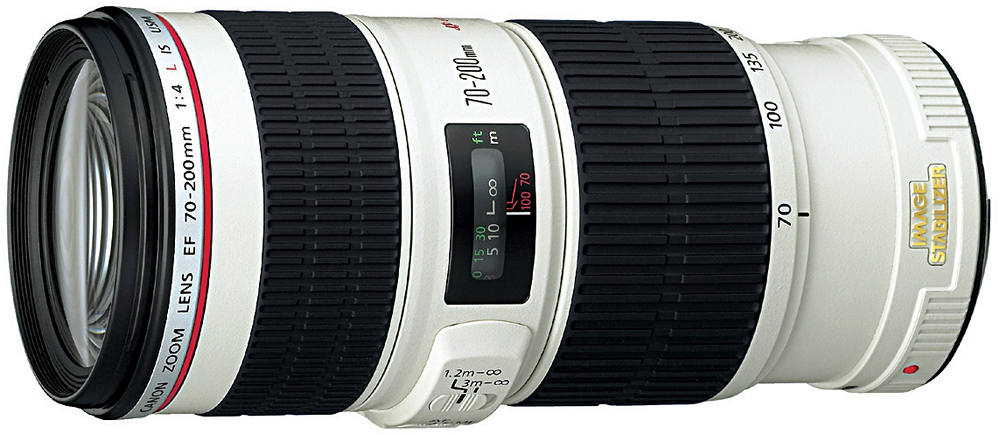 Specifications
2 ultra low dispersion, 1 fluorite
---
See and Buy this product on Amazon.com store (affiliate):
---
OpticalLimits 9.3/10
It is an amazing lens. It is truly outstanding when used on APS-C DSLRs and it suffers only from a minor quality deteriorations on full format DSLRs. The resolution figures are easily on prime levels throughout the whole range and even at max. aperture. [...] Lateral CAs and distortions are usually also nothing to worry about. [...] The build quality is excellent.