Sony FE 70-200mm F4 Macro G OSS II: specifications and reviews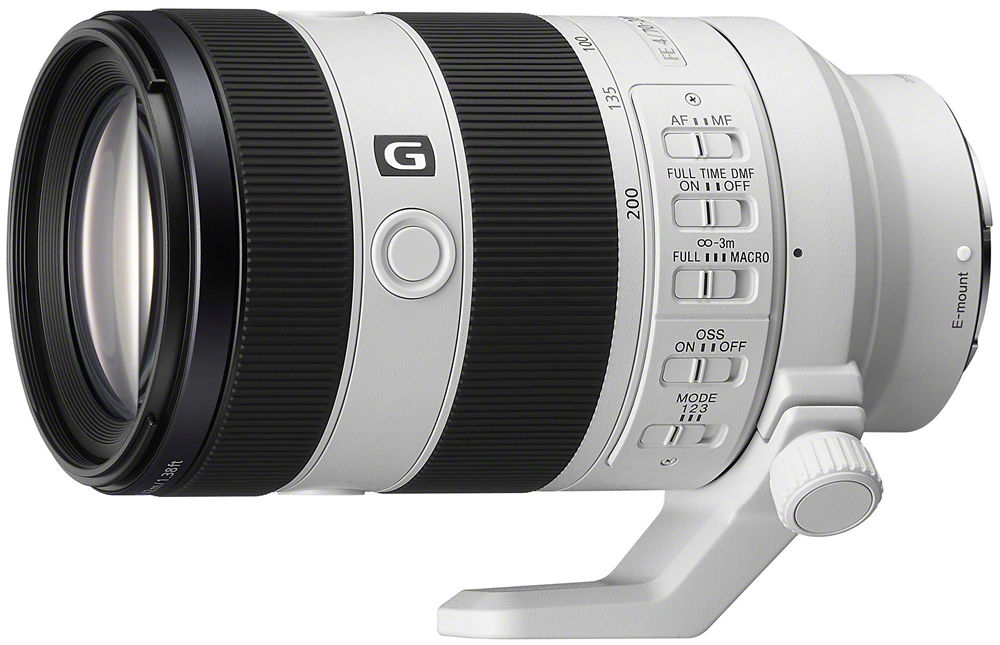 Product images (click to enlarge):

Specifications
FE 70-200mm F4 Macro G OSS
FE (Full frame)

Focals

70-200 mm.

70-200 mm.

2.9x

No

Yes

Yes

Aperture

f/4

f/4.0

9

No

No

No

Focus

Yes

No

No

four XD High thrust AF linear motors

26 cm.

0.50x (35mm. equiv)

Build

Yes

19/13

1 extra low dispersion and aspherical, 1 advanced aspherical

1

3

72 mm.

Yes

Yes
The Digital Picture
This high-quality-constructed lens, including weather sealing, is reasonably compact and lightweight. While not inexpensive, the FE 70-200mm F4 II is considerably less expensive than the FE 70-200mm F2.8 II Lens. [...] AF is fast, quiet, and accurate. While its geometric distortion is a bit strong for a lens at this quality level, it has great overall optical quality, delivering very sharp imagery, and OSS assistants in that regard.
Dustin Abbott
It has few flaws and a long list of strengths. I love the packing, the versatility, and obviously the macro capabilities. [...] Great detail, contrast, and color makes this a really great landscape lens. [...] It is much more affordable than the incredible but incredibly expensive FE 70-200mm F2.8 GM II [...] It's fantastic.
Photography Blog 8.8/10
Other than some apparent barrel and pincushion distortion in the RAW images which is auto-corrected in the JPEGs, there's almost nothing to complain about and lots to like when it comes to image quality. It delivers outstanding sharpness in the centre of the frame almost throughout its entire aperture and zoom range. [...] very fast and quiet auto-focusing on the latest A7R V camera that we tested it with.
Saggiamente
Otticamente è molto valido e anche l'utilizzo risulta sempre agevole. [..] Ci sono giusto un paio di difetti minori nella staffa senza allineamento guidato e per il fatto che si possa bloccare il barilotto solo a 70mm, ma sono cose su cui si può certamente soprassedere [...]. Forse l'aspetto che più cambia l'esperienza di scatto rispetto al primo modello è la distanza AF nettamente più ravvicinata [...] Tutti i miglioramenti arrivano anche con un aumento di prezzo.