Tamron 17-70mm F/2.8 Di III-A VC RXD: specifications and reviews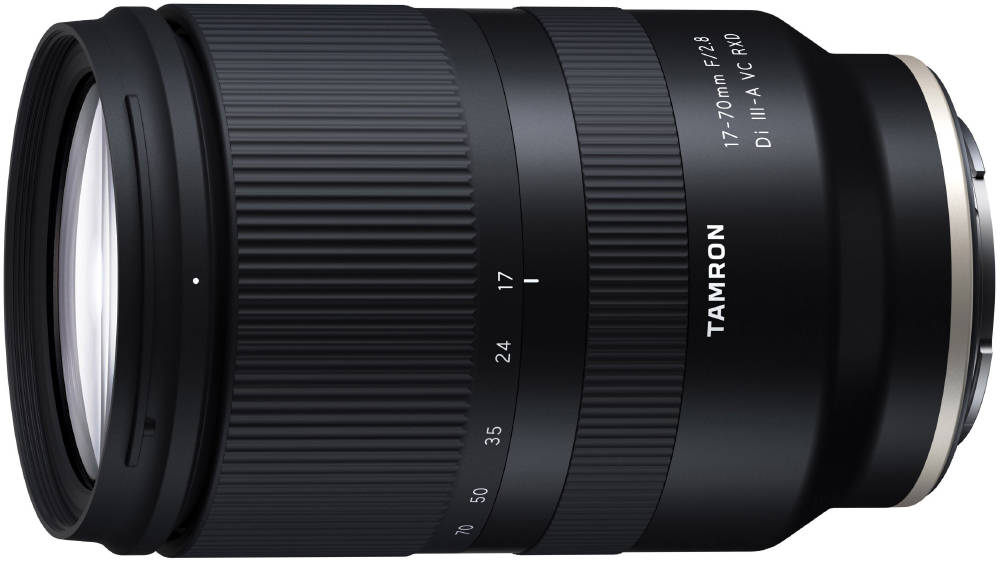 Product images (click to enlarge):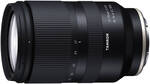 Specifications
17-70mm F/2.8 Di III-A VC RXD
for Sony E

for Fujifilm X

Tamron 17-70mm F/2.8 Di III-A VC RXD for Sony E

Tamron 17-70mm F/2.8 Di III-A VC RXD for Fujifilm X

zoom

2020-12-03

2022-06-15

Yes

B070

€ 799

€ 999

$ 799+VAT

525 gr.

530 gr.

119 mm.

120 mm.

75 mm.
OpticalLimits 6.8/10
While we are quite impressed by the optical performance (after auto-correction), the build quality isn't on the same level. [...] Out-of-focus highlights are roughly rendered - but this isn't unheard of among standard zoom lenses. [...] Tamron also omitted the usual switches for AF and image stabilizer.[...] The high AF speed and the efficient image stabilizer are on the plus side again.
Dustin Abbott
[X-Mount] With this lens you get both the larger maximum aperture along with the optical stabilization. It has a very compelling zoom range that covers a lot of subjects [...] It should definitely be on your list if you're looking for a fast standard zoom and can't afford the premium 16-55mm F2.8. Cons: Stronger vignette on Fuji than on Sony, onion bokeh, some stepping during video focus transitions.
Dustin Abbott
[Sony Mount] It is the kind of the lens, that, like the 28-75mm F2.8 RXD, can be a system seller. [...] The B070 has a number of clear advantages over competing lenses on Sony [...] The list of strengths for the B070 is prodigious and includes everything from weather sealing to image stabilization to autofocus before even getting to the fantastic optical performance. The bokeh is a little harsh in certain situations and the lens isn't feature rich on the exterior.
Sony Alpha Blog
[Tested on 24 MP camera] It is a very good lens for all Sony APSC bodies and can produce high quality photos. It delivers very good to excellent sharpness, with a reliable AF, soft background blur, very good color rendering and optical stabilization that will be particularly useful in video. Its only weaknesses are its sharpness wide open at 70mm (only good) and the Bokeh balls that exhibits strong onion rings.
Christopher Frost Photography on YouTube
Average distorsion, vignetting and flaring but in all other areas the lens is surprisingly successful [...] The image stabilization went very well. [...] One of the most useful and flexible lenses [..]. Highly recommended.
ProMirrorless
[Test su Sony ZV-1] E' adattissimo alla fotografia di viaggio, magari accoppiato ad uno zoom lungo, ma anche alle foto di famiglia quando accoppiato alle veloci APSC di Sony della serie A6000. Lo abbiamo testato sul campo e vi raccontiamo le nostre impressioni in questo video.