Tamron 70-300mm F/4.5-6.3 Di III RXD: specifications and reviews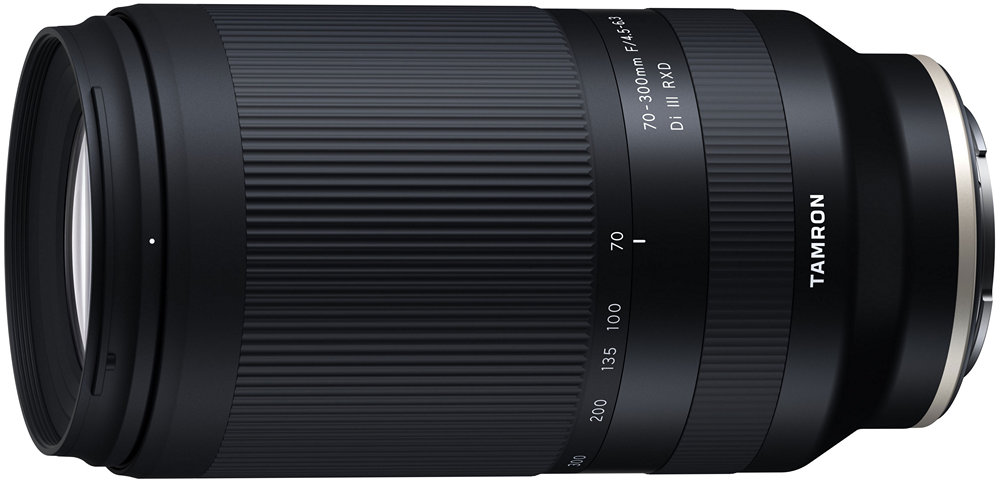 The zoom Tamron 70-300mm F/4.5-6.3 Di III RXD is being produced since 2020.
Specifications
70-300mm F/4.5-6.3 Di III RXD
Rapid eXtra-silent stepping Drive
---
See and Buy this product on Amazon.com store (affiliate):
---
ePHOTOzine 8.8/10
It is a pure delight to use. It does its job admirably, without any glitches or vices getting in the way of enjoying our photography. The optical performance is not perfect, although at the centre of the field it is excellent throughout [...] Highly recommended.
Sony Alpha Blog
[Tested on 61 MP camera] It is a very good telephoto lens for a A7c or A7III. On a 24Mpix results it will be excellent at al focal lengths, all that for a light weight and a small price. Performances are better than the Sony FE 70-300mm f/4.5-5.6 G OSS in term of background blur, AF and sharpness for half the price and 33% less weight. The lens is however far from perfect: on a A7RIV, it won't do miracle and you better go with the Sony FE 100-400mm GM.