Irix 11mm f/4.0: specifications and reviews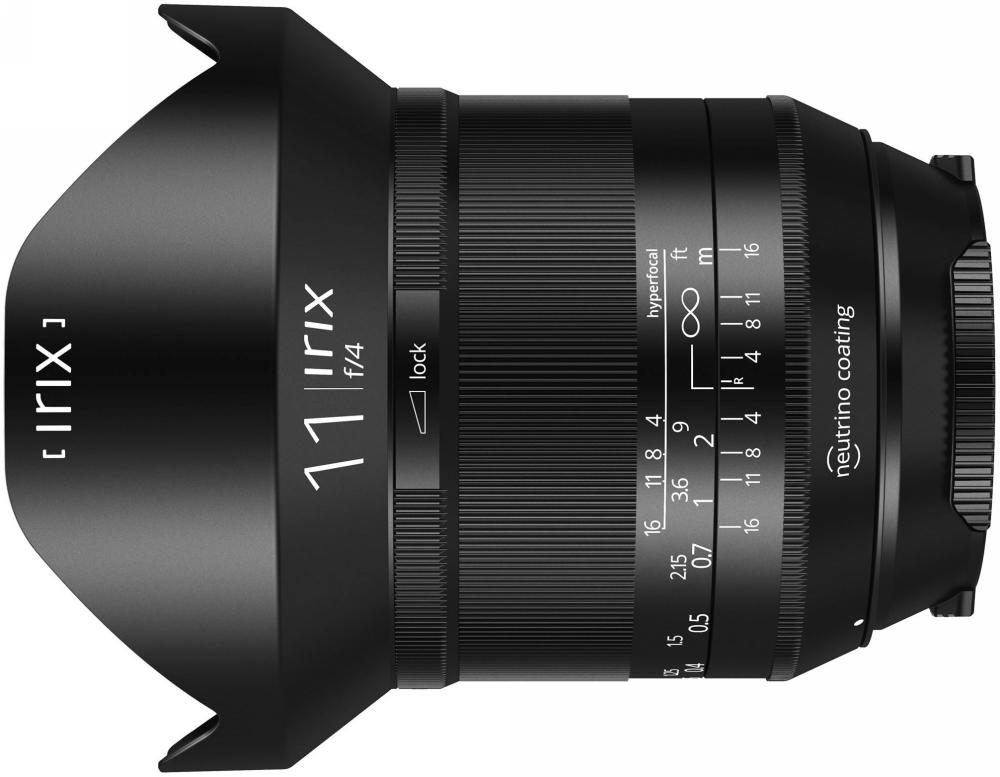 Product images (click to enlarge):

Specifications
Price and weight shown are for Firefly (lighter) version, there is also the Blackstone (full metal) version at 695 €/ $825+VAT, weighting 790 gr.
for Canon EF

for Nikon F

for Pentax K

Irix 11mm f/4.0 for Canon EF

Irix 11mm f/4.0 for Nikon F

Irix 11mm f/4.0 for Pentax K

fixed focal

2017-02-20

Yes

€ 525

$ 595+VAT

730 gr.

103 mm.

118 mm.
Photography Life 8.4/10
[Tested on Nikon variant]
At the time being, it is the widest rectilinear lens available, offering good sharpness, very controlled amount of distortion – and that all in a body that is perfectly weather-sealed (Blackstone version) [...] On the negative side, it is a heavy and chunky lens, with a rather slow aperture.