Zeiss Milvus Apo-Sonnar T* 135mm F/2: specifications and reviews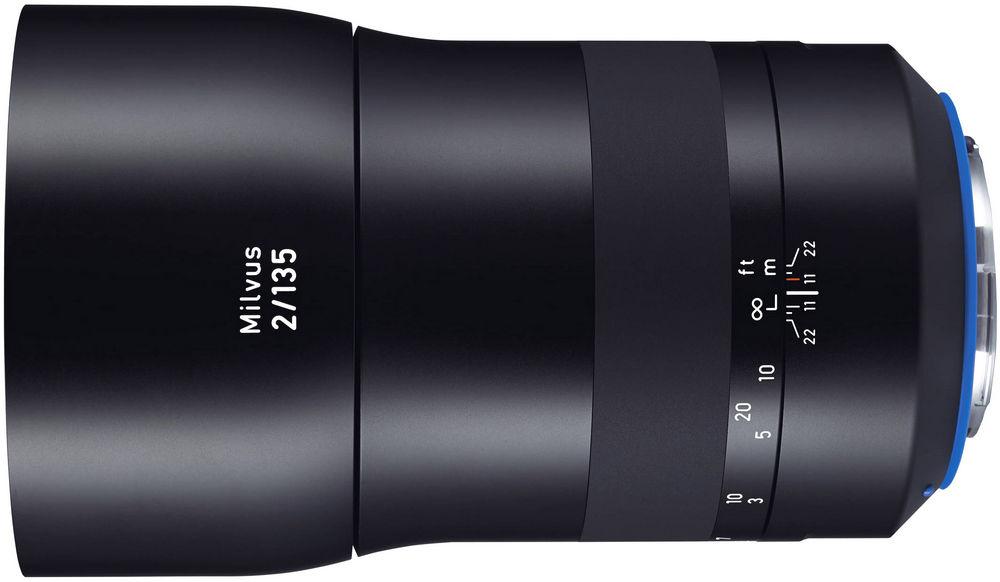 Product images (click to enlarge):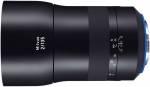 Specifications
Milvus Apo-Sonnar T* 135mm F/2
electronically controlled iris diaphragm
ZE

ZF.2

Zeiss Milvus Apo-Sonnar T* 135mm F/2 ZE

Zeiss Milvus Apo-Sonnar T* 135mm F/2 ZF.2

fixed focal

2016-09-08

Yes

€ 2199

$ 2199+VAT

1123 gr.

1059 gr.

115 mm.

114 mm.

90 mm.
The Digital Picture
[Tested on Canon variant]
If the Zeiss Milvus 135mm f/2 Lens featured autofocus, it would be a must-have lens for all serious kits. [..] The image quality coming from this lens is so high that, it seems to me that Zeiss could have used yellow paint, emblazoned it with the Otus brand name and charged double the price. Still, the price is not low, the lens is not light.
ePHOTOzine 9/10
[Tested on Nikon variant]
The performance in every respect is magnificent and the handling one of those real pleasures in photography. The only downsides are the price, which is really quite high, and the lack of AF or vibration reduction. But if we want a lens of this high calibre and we can afford to pay the price, then there's no alternative than to consider it both highly recommended and highly desirable.
Dustin Abbott
[Tested on Canon variant]
It is fairly large and definitely heavy [...] Despite these very real challenges the lens is a masterful option for those looking for the ultimate 135mm lens. [...] Images look great without being touched.