Canon EF 35mm F/1.4L II USM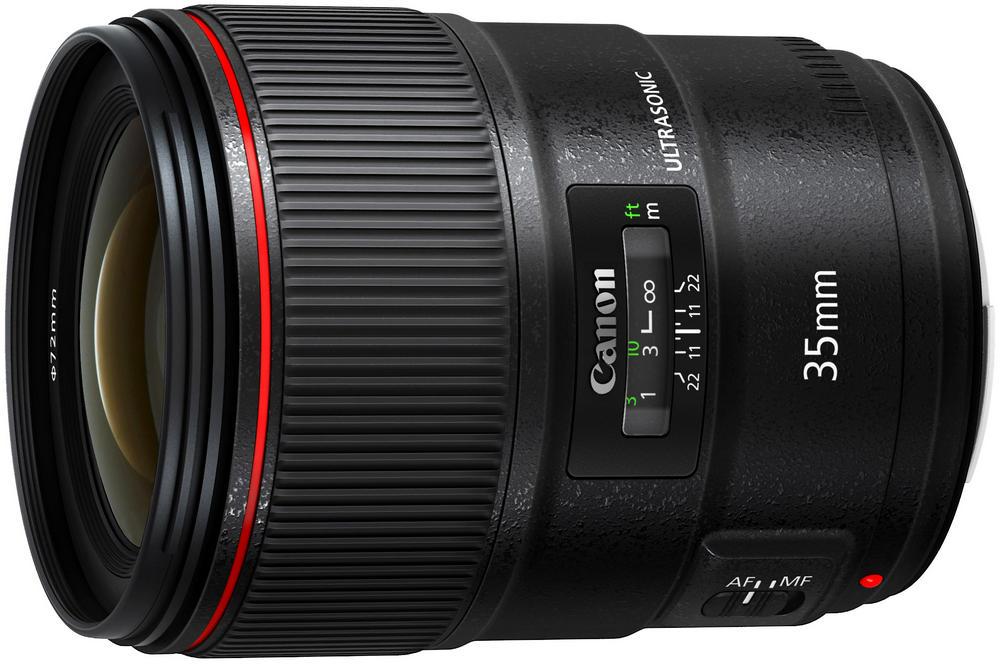 Specifications
2 aspherical, 1 super ultra low dispersion, Blue spectrum Refractive optics
---
See and Buy this product on Amazon.com store (affiliate):
---
DPReview 9.1/10
A fantastic lens from Canon. Ultra-sharp and impressively free of aberrations at all apertures and across the frame, it tops the class. Exceptional build quality raises the bar still further, but it all comes at a cost. Much cheaper rivals also offer great image quality, some with image stabilization too, but when only the best will do, the Canon 35mm F1.4L USM Mark II stands alone.
Dustin Abbott
It is expensive, yes, but in an age where the Zeiss Otus lenses are commanding prices north of $4000, the 35L II represents a more attainable kind of excellence. For some it will unquestionably be worth the price tag double that of the Sigma, while others will decide that the Sigma's almost as good optical performance makes the Canon's price of entry too high.