Tamron 20mm F/2.8 Di III OSD M1:2: specifications and reviews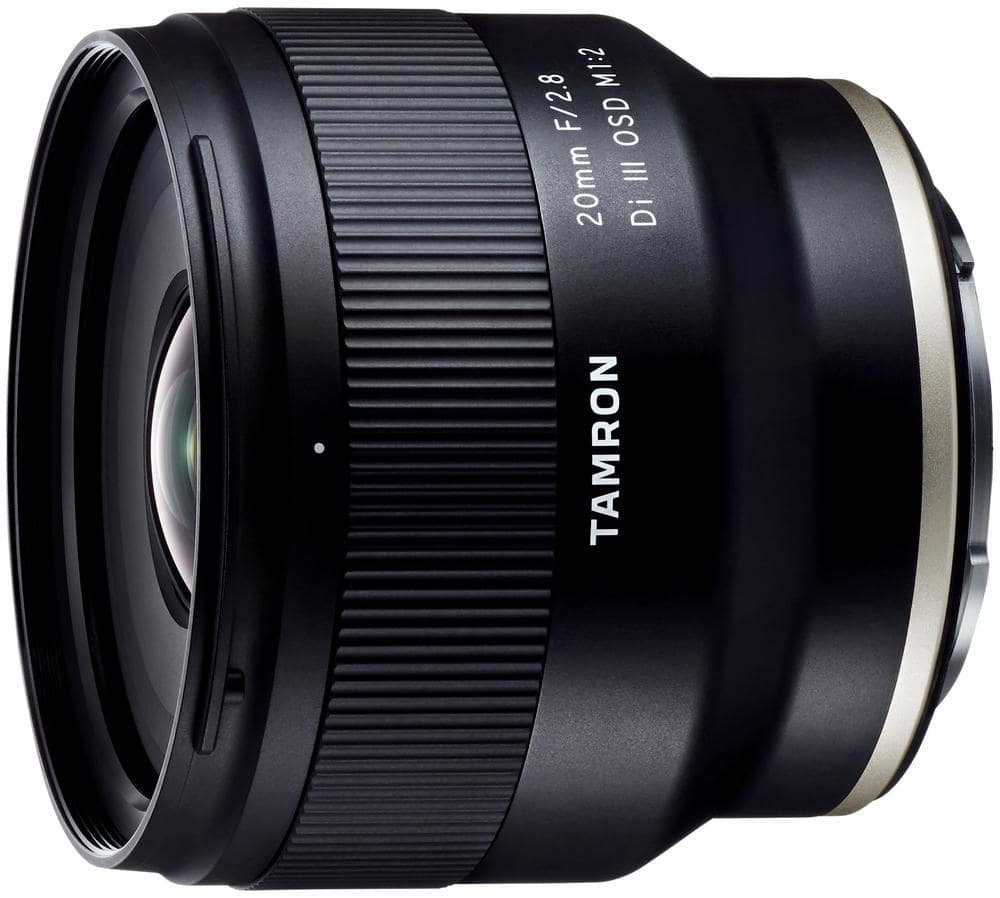 The fixed focal Tamron 20mm F/2.8 Di III OSD M1:2 is being produced since 2019.
Specifications
20mm F/2.8 Di III OSD M1:2
1 aspherical, 3 low dispersion
---
See and Buy this product on Amazon.com store (affiliate):
---
Dustin Abbott
On many levels it is a dream lens, combining good resolution with a compact, weather sealed build, a great focal length, and the creative possibilities inherit with a 1:2 magnification…and at a very reasonable price [...] it is that one glaring flaw of distortion that really plays havoc with my judgment on the lens [...] this is not a lens you should choose if your priority is shooting architecture.
Phillip Reeve
Tamron tried to apply their usual formula to the 24mm f/2.8: make it affordable, compact and high performance at the same time with a few trade-offs. Unlike with their f/2.8 zooms the trade-offs in this case are harder to swallow since they affect both image quality (distortion) and handling (AF/MF) so the 1:2 macro feature remains the only big plus for the Tamron.