Sony Vario-Tessar T* E 16-70 mm F4 ZA OSS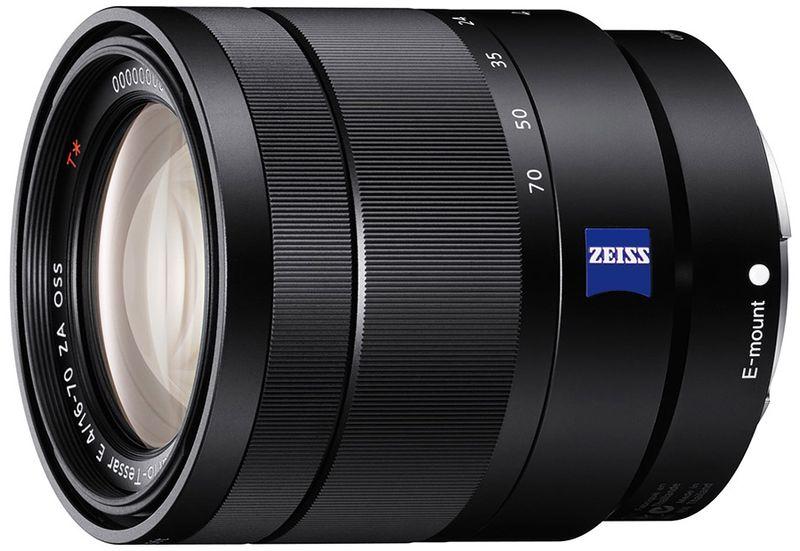 Specifications
Vario-Tessar T* E 16-70 mm F4 ZA OSS
4 aspherical of which 1 super aspherical, 1 extra low dispersion
---
See and Buy this product on Amazon.com store (affiliate):
---
Ken Rockwell
Sony's Zeiss 16-70mm OSS offers optical and ergonomic near perfection. There is no better zoom made for Sony APS-C cameras. The 16-70mm is ultra sharp at every aperture, has smooth bokeh that makes images look 3D, focuses fast and super close, and it has the perfect focal length range. It could easily be the only lens you'd need.
OpticalLimits 4.3/10
Sony/Zeiss did many things right - range, build quality, image stabilization but optical quality is not part of the list. Yes, the center quality is outstanding but the corners are often mediocre or even dismal. The 70mm setting is especially terrible here. Lateral CAs are high in the lower range [...] The build quality is impressive. [...] This Zeiss lens is both heavily overpriced and below average by today's standards.
Phillip Reeve
The center sharpness is excellent at all focal lenghts, only above 50mm I would stop down to f/5.6 for best results. The corners are not very good at the wide end of the focal range, demanding landscape photographers won't be happy with this performance. Photographers who do not print big will like the lens a lot as a great one lens solution: It is fast, small, versatile and the images are very punchy. And the OSS is a handy feature.