Venus Optics Laowa 15mm f/2 FE Zero-D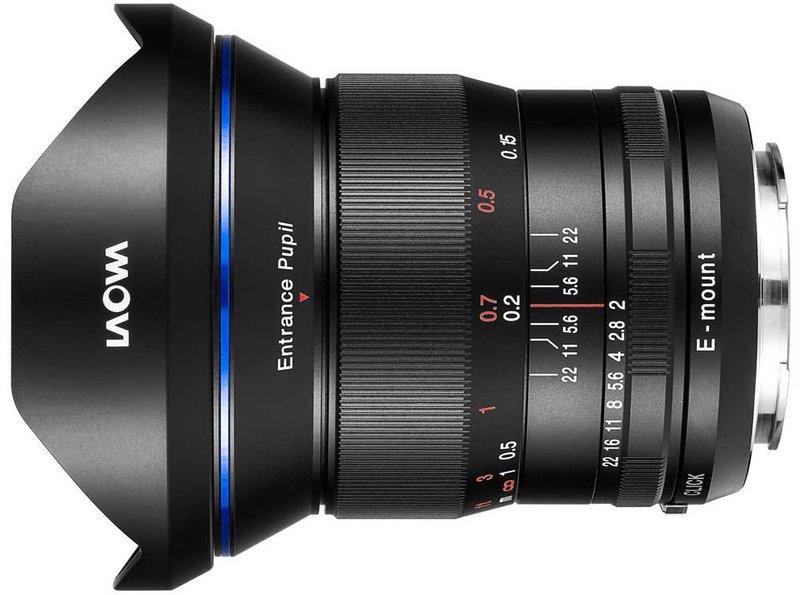 Specifications
2 aspherical, 3 extra low dispersion
---
See and Buy this product on Amazon.com store (affiliate):
---
OpticalLimits 5.3/10
[Tested on 36 MP camera] It is not a cheap lens at around 800USD/1000EUR. To be honest - relative to the performance of the lens, this is stretching things a little. For a few bucks more you can get the Zeiss FE 16-35mm f/4 OSS and the Samyang AF 14mm f/2.8 FE is more affordable - and both support AF. Still, the Laowa is faster and the corner weakness will not show up in shallow depth-of-field scenarios.
Lens Tip
[Tested on 42 MP camera] You'll see images of good quality only in the frame centre, on the edges you'll have to tackle very average sharpness, huge vignetting and significant coma. [...] The badly constructed manual focus ring was the last drop of bitterness because, believe me, it can hardly be called a joy to use.
Dustin Abbott
It fills a niche that is relatively unfilled by other lenses in the Sony FE lineup. [...] If you don't mind manual focus (which is much easier on Sony mirrorless!) you will discover a well-made, premium quality lens. I would like to have seen more contrast from the lens and a little more saturated color, but that is a taste issue. [...] The close focus ability of the lens gives you some creative license, as does the extra bright aperture. [...] Easy to bring along.
Phillip Reeve
[Tested on 42 MP camera] There is no weakness that really stands out to me (so far). [...] The sharpness at closer distances away from the center is nothing to write home about [...] We are all a bit disappointed by the coma performance, but when thinking about lenses that fare better I end up with a very short list [...] It lets me take crazy close up shots, I can use standard filters on it, build quality is top notch.