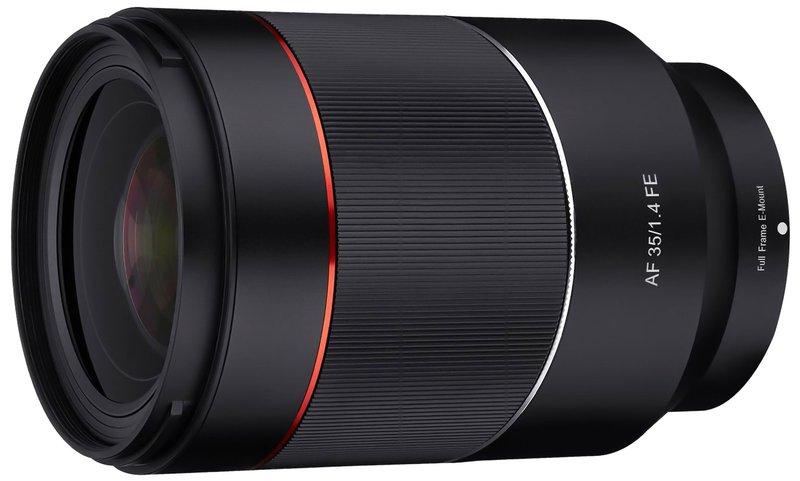 Specifications
2 aspherical, 2 high-refractive
---
See and Buy this product on Amazon.com store (affiliate):
---
OpticalLimits 8.5/10
we didn't have the highest expectations but the Samyang AF 35mm f/1.4 FE smashed them - mostly. The resolution is among the best that we have seen in this lens class. It's already sharp at f/1.4 and downright superb from f/2. Lateral CAs are very moderate, less so LoCAs (Bokeh fringing) [...] The quality of the bokeh is good but not brilliant [...] The build quality is impressive but stays just short of professional-grade expectations.
Dustin Abbott
The lens performs quite well overall (particularly if you use AF-S). Optically it delivers at least 90% of the expensive competitors at something closer to 35-40% of the price, so that makes it a strong value proposition. This is just the kind of the lens that has been needed in the Sony FE mount – strong performing third party alternatives to those who can't justify (or can't afford) the much higher price for the premium option.