Zeiss Loxia 2/35: specifications and reviews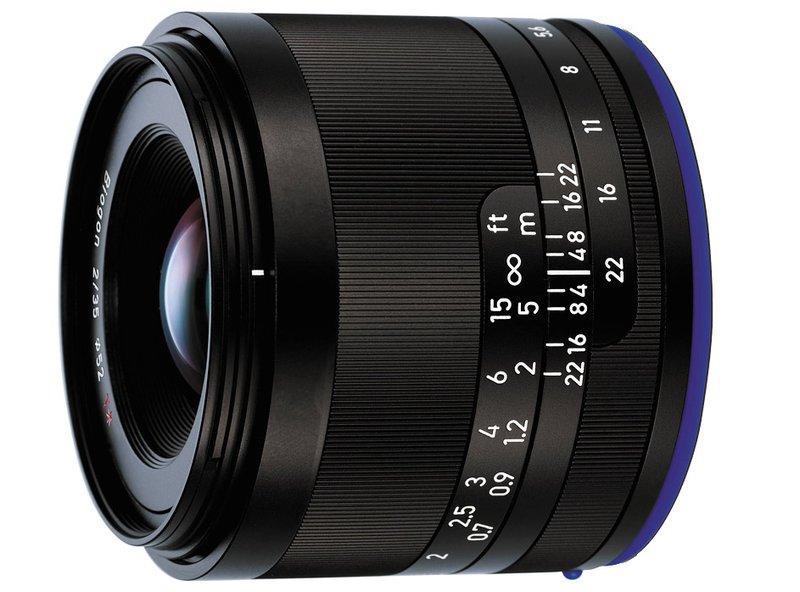 Product images (click to enlarge):

Specifications
sealing only around mount. Biogon Design
FE

Focals

35 mm.

35 mm.

1.00x

No

No / n.a.

Aperture

f/2

10

Yes

Yes

No

Focus

No

Yes

Direct

Yes

30 cm.

0.17x (35mm. equiv)

Build

No

9/6

1 Anomalous Partial Dispersion

52 mm.

mm.

Yes

Yes
Dustin Abbott
It's incredibly compact, wonderfully built, a genuine joy to use, and produces exceptional images when used to its strengths. It also faces some challenges, however, namely in that the price-to-performance ratio will be hard to justify for some, and the manual-everything nature of the lens also limits the audience. Best case scenario for this and other Loxia lenses is for those that do both photography and video.
Phillip Reeve
Good: very good center sharpness and contrast already at f/2.0, build quality and handling, correction of longitudinal and lateral CA, distortion, sunstars.
Not good: soft corners at wider apertures (field curvature), coma correction (below f/4.0), price.