Zeiss Batis 2/40 CF: specifications and reviews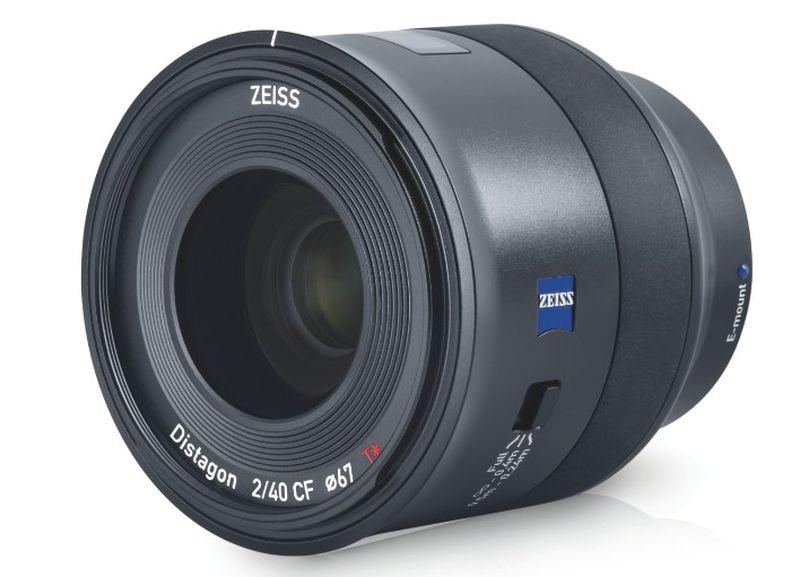 Product images (click to enlarge):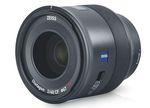 Specifications
with display for focus distance and depth of field
FE (Full frame)

Focals

40 mm.

40 mm.

1x

No

No / n.a.

Aperture

f/2

9

No

No

No

Focus

Yes

Yes

Yes

24 cm.

0.30x (35mm. equiv)

Build

No

9/8

3 aspherical, 4 anomalous partial dispersion

67 mm.

Yes

Yes
ePHOTOzine 9.5/10
Quality, lack of compromise and elegance of design characterise the new lens, one which I have found very exciting to use. It also does not fall into the trap of being clinically sharp without having that indefinable character. It manages to be crisp and clean in terms of its images, but they also have the sparkle that gives that emotional element. Sometimes this is referred to as "pixie dust", the magical extra ingredient that makes great lenses.
Dustin Abbott
It's more expensive than the very popular Sony Zeiss 55mm F1.8 Sonnar, and, for a few hundred dollars more, one could buy the exceptional Sony Zeiss 50mm F1.4 Planar. But neither of those lenses (or the Sigma 50mm F1.4 ART) have the close focus ability of the Batis 40. If you don't value close focus, you might be just as happy with one of the other options, but if you could use a lens that does a little bit of everything, you really should consider this lens.
Phillip Reeve
It is able to render with high sharpness, contrast and decent flare resistance. It shows low distortion and coma.The Batis is also quite light, well built, weather sealed and focuses very close which makes it an obvious choice as an everyday lens. The bokeh is not really disturbing but has high contrast, outlining and onion rings [...] The lens has three major bugs yet: automatic aperture closing, inaccurate Eye AF and inaccurate AF-C at close distance.