Fujifilm Fujinon XF200mmF2 R LM OIS WR: specifications and reviews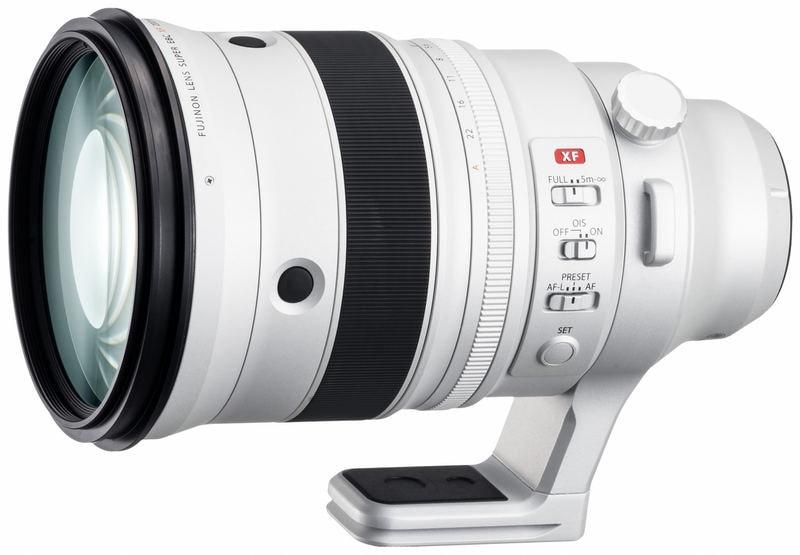 The fixed focal Fujifilm Fujinon XF200mmF2 R LM OIS WR is being produced since 2018.
Specifications
Fujinon XF200mmF2 R LM OIS WR
includes a 1.4x teleconverter
2 extra low dispersion, 1 super extra low dispersion
---
See and Buy this product on Amazon.com store (affiliate):
---
Dustin Abbott
This is a transition focal length, not so long as to be inaccessible, and not so expensive as to deter everyone. It is an extremely expensive lens, but a lens like a 300mm F2.8 or 400mm F2.8 is often more like a ten thousand dollar purchase, so it makes sense that Fuji has chosen a lens like this to dip their toes into the super telephoto pool.
JuzaPhoto (italiano)
E' un vero supertele: costoso, massiccio, vistoso e con una qualità ai massimi livelli. In passato ho scattato con i 300 f/2.8 Canon e Nikon, oltre che col 200 f/2 Canon, e questo Fujifilm raggiunge gli stessi livelli di eccellenza di queste ottiche, offrendo anche un peso leggermente inferiore. Penso sia un'ottima scelta per chi possiede già teleobiettivi professionali Fuji - magari il 100-400 o il 50-140mm f/2.8 - ma sente il bisogno di una maggiore luminosità.