Meike 50mm F1.7: specifications and reviews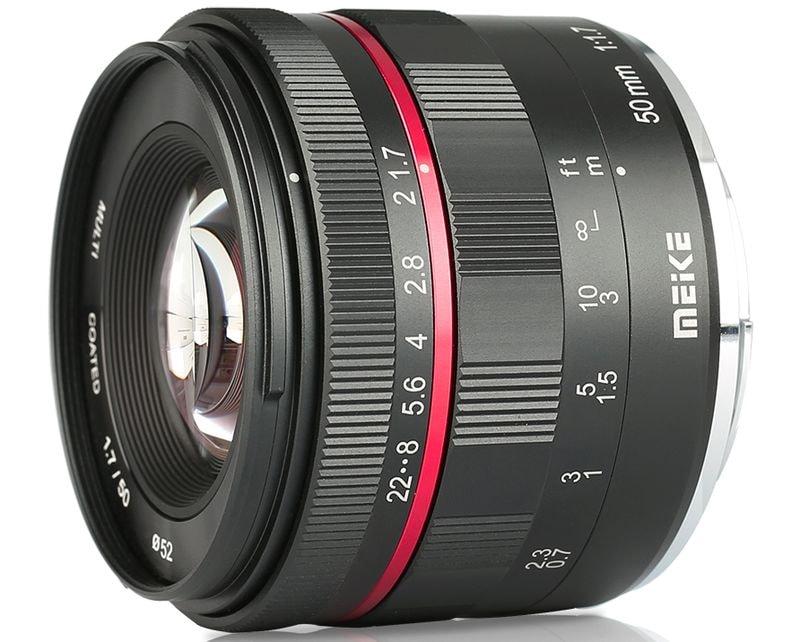 Product images (click to enlarge):

Specifications
FE

Focals

50 mm.

50 mm.

1.00x

No

No / n.a.

Aperture

f/1.7

12

Yes

Yes

No

Focus

No

No

Direct

Yes

50 cm.

0.11x (35mm. equiv)

Build

No

6/5

-

52 mm.

mm.

No

No
ePHOTOzine 8.2/10
Given that the price is fantastic, both for the Meike lens and the competition, then we need to consider whether a metal lens, manual focus, traditional in design, is preferable to the various camera makers' Plastic Fantastic offerings. The Meike image quality is a strong factor, as is the dust and moisture resistance. On the other hand, the AF lenses will be faster and easier to use and are pretty good themselves.
Sony Alpha Blog
It could have been a good lens for the price (99 €) but it suffers of some key issues: strong field curvature: you can't get the entire frame in focus at F8 (if border is in focus, centre will be blurry), focusing is changed when you change the aperture, sharpness wide open and at F2.8 is average in practice. Otherwise sharpness is excellent as of f4, resistance to flare is very good as well as low CA and low distorsion, background blur is good as well as bokeh.