Nikon Nikkor Z 24-70mm f/4 S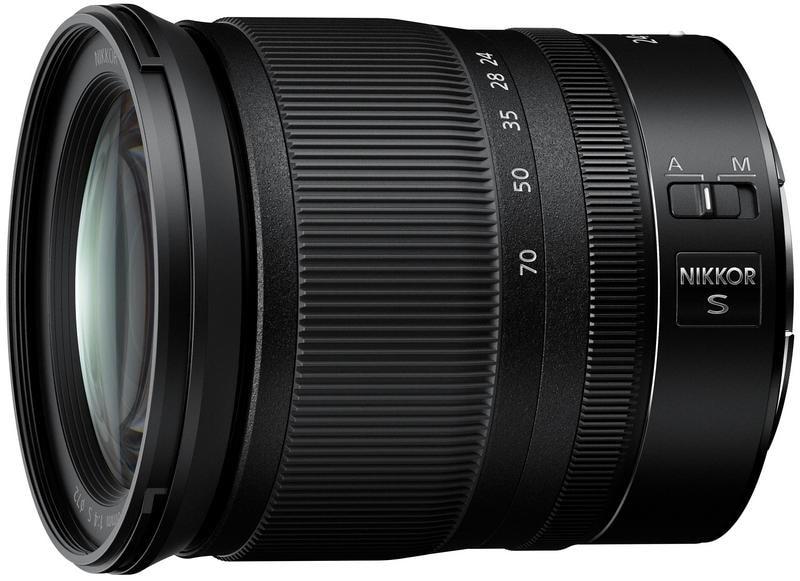 Specifications
1 extra low dispersion, 4 aspherical of which 1 also extra low dispersion
---
See and Buy this product on Amazon.com store (affiliate):
---
DxO Mark 29
[Tested on 46 MP camera]. The figures for the S-series zoom are a little deceiving: although not as high as the Sony Zeiss equivalent, the new Nikon Z 24-70mm F4S zoom earns praise for its highly-uniform sharpness across the frame. Vignetting is a little high at 70mm wide-open, as are both distortion and lateral chromatic aberration, at least without the lens's built-in profiles applied.
Photography Life 9.2/10
[Tested on 45 MP camera] Nikon has created a true winner with the 24-70mm f/4 S. Its performance, especially sharpness, is so unexpectedly good that I can't wait to see how future Z lenses will perform by comparison[...] Cons: collapsible lens design can be ergonomically awkward, two-tiered telescoping barrel increases potential points of failure, high levels of distortion in uncorrected RAW files, strong vignetting.