Voigtländer Macro Apo-Lanthar 65mm f2 Aspherical E: specifications and reviews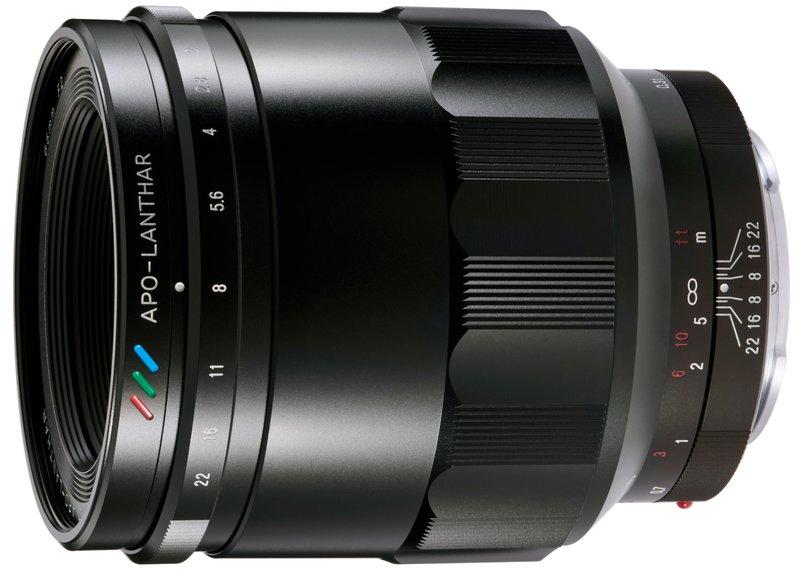 Product images (click to enlarge):

Specifications
Macro Apo-Lanthar 65mm f2 Aspherical
| | |
| --- | --- |
| | Voigtländer Macro Apo-Lanthar 65mm f2 Aspherical E |
| | fixed focal |
| | |
| | 2017-02-24 |
| | Yes |
| | € 999 |
| | $ 999+VAT |
| | 625 gr. |
| | 91 mm. |
| | 78 mm. |
| | |
FE

Macro

Focals

65 mm.

65 mm.

1.00x

No

No / n.a.

Aperture

f/2

10

Yes

No

No

Focus

No

No

Direct

Yes

31 cm.

0.50x (35mm. equiv)

Build

No

10/8

1 aspherical, apochromatic

67 mm.

mm.

No

Yes
Photography Blog 10/10
It is a stunningly sharp standard prime lens that doubles up as a very effective macro lens, all at a price that won't break the bank. Boasting the same stellar build quality that we've come to expect from recent Voigtlander lenses, this new optic is a real gem. [...] The only proviso is that shooting hand-held at f/2 can be a little hit-and-miss, depending largely on your technique, so be prepared for a fairly steep learning curve.
Dustin Abbott
It combines a lot of things that I love in one compact, beautifully crafted package. I love the flexibility of getting close to subjects and play with the macro range while enjoying the flexibility of the larger maximum aperture at other focus distances. I love the exceptional color rendition, resolution, and microcontrast from the lens. [...] Yes, it is manual focus only. No, it doesn't have weather sealing. If it had those two things, it would be pretty perfect.
Phillip Reeve
All in all I have never before been that impressed by a lens. The Voigtlander APO Macro 2/65 delivers a nearly flawless performance. For me this is the optically best E-mount lens at the moment, only rivaled by the Zeiss Batis 2.8/135. It is quite large but the handling is a joy if you like manual lenses. The price is quite low compared to lenses of similar performance.