Fujifilm Fujinon XF50mmF2 R WR: specifications and reviews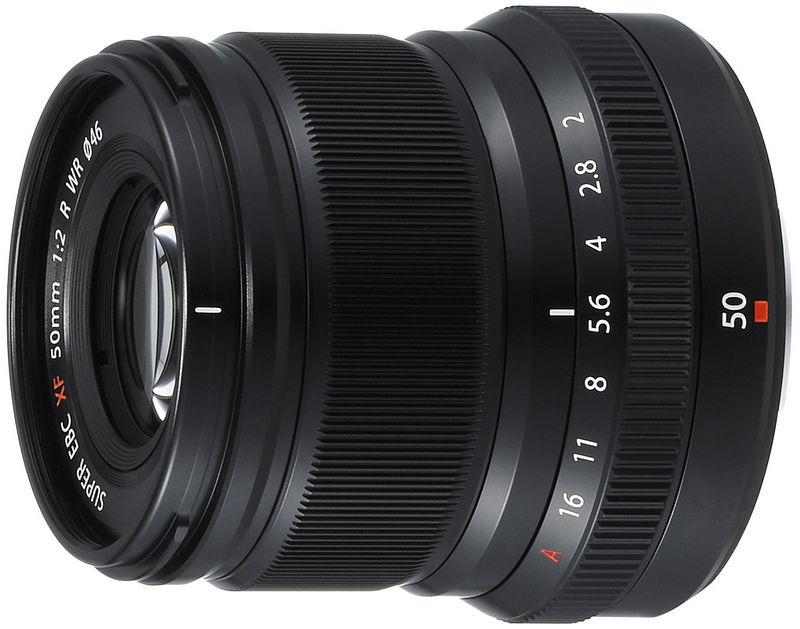 Product images (click to enlarge):

Specifications
-

Focals

50 mm.

76 mm.

1x

No

No / n.a.

Aperture

f/2

9

Yes

No

No

Focus

Yes

Yes

Yes

39 cm.

0.15x (35mm. equiv)

Build

No

9/7

1 aspherical/extra low dispersion

46 mm.

Yes

Yes
Imaging Resource
It is an excellent little offering. It fills a notable gap in Fuji's lens lineup, more or less filling the role as the X-series' "nifty fifty" prime. It's not as affordable as other "nifty fifties" on the market, some of which dip in price below $200. But, what you get here for the money is still an amazing value: stunning image quality, even wide open; excellent weather-sealed build quality; and a really compact, lightweight lens despite its large APS-C format.
OpticalLimits 8.7/10
It delivers impressive sharpness across the whole frame, combined with very smooth bokeh. Distortion is handled well by Fuji's auto-correction, but even uncorrected it's not overly excessive. Vignetting is similarly well corrected, but be aware of the amount of the lens' native vignetting and the effects that software correction can have on corner noise, especially at higher ISO values. The build quality is on a very high level - except for the plastic hood.