Sony a6300: specifications and reviews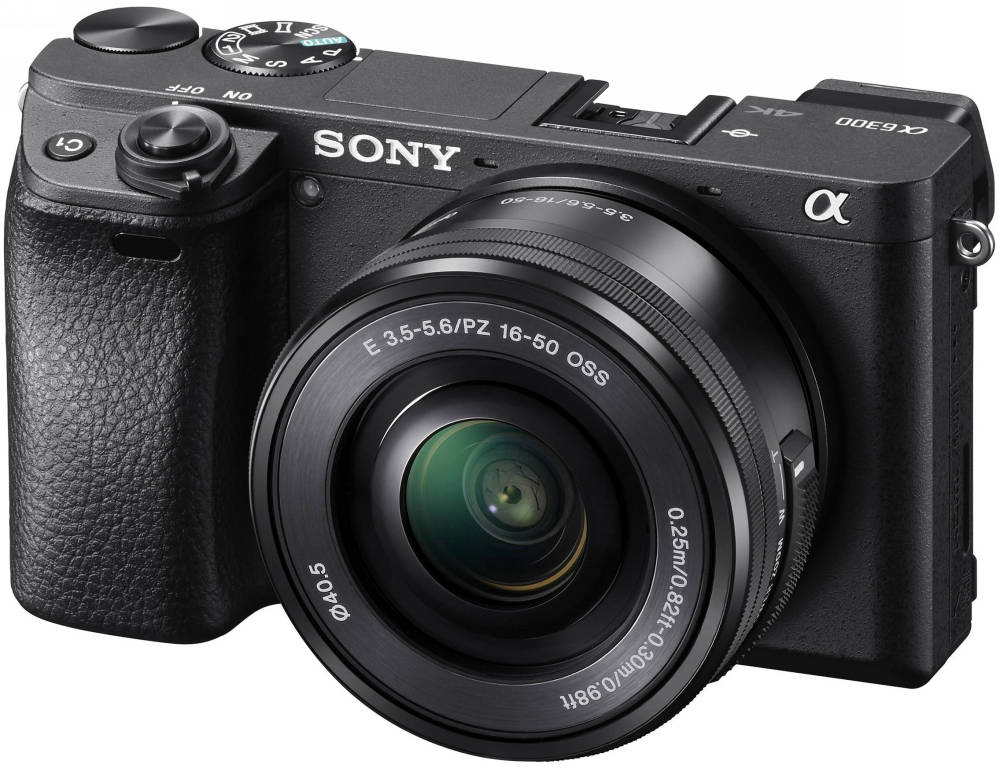 Product images (click to enlarge):

Specifications
Sensor

24

APS-C

23.5 mm.

15.6 mm.

1.53

3:2

No

No

100

25600

24.4 bits

13.7 EV

1437 ISO

Auto Focus and Metering

425

-1.0 EV

With additional software, limited

425 phase-detect and 169 contrast-detect AF points

-2.0 EV

No

Performance

Mechanical and Electronic

11.0 frame/sec.

11.0 frame/sec.

11.0 frame/sec.

11.0 frame/sec.

22

44

1/4000 sec.

1/4000 sec.

1/160 sec.

400 shots

at 11 frame per seconds no live view, 350 shots with a battery instead of 400 if using EVF instead of LCD

ViewFinder & LCD Screen

Electronic (EVF)

100%

0.70x (35mm. equiv)

2.36 million

3.0 in.

0.92 megapixel

Tiltable less than 180°

None

Video

Yes

Full HD @ 24/25/30p, Full HD @ 50/60i, Full HD @ 50/60p, Full HD @ 100/120p, 4k @ 24/25/30p

1.00

H.264

Not supported

Other Characteristics

Yes

With additional software

Yes

No

Yes

Connectivity & Storage

Microphone, HDMI, USB2, Power, External flash

SD

, SD UHS-I,

Memory Stick

WiFi, Bluetooth, NFC
DPReview 8.5/10
The a6300 is a tremendously capable camera, whether you're looking to shoot stills or video. Getting the best out of the camera requires a bit of work on the user's part but its sheer capability makes this worthwhile. Its image quality is at least match for anything in its class, its autofocus is very impressive and its 4K video is peerless.
Imaging Resource 10/10
PROS: Excellent image quality; Improved high-ISO performance; Better JPEG quality; Fast autofocus; Very good subject tracking with live view; All-magnesium body construction; 4K video.
CONS: slow buffer clearing; No touchscreen, Clunky menus; Wi-Fi can be a bit frustrating to use.
TechRadar 8/10
The A6300 is a well-rounded camera with a good specification, and delivers great performance in a range of situations. Its autofocus system is excellent, and its viewfinder should convince traditionalists of the merits of electronic units.