Sony a1: specifications and reviews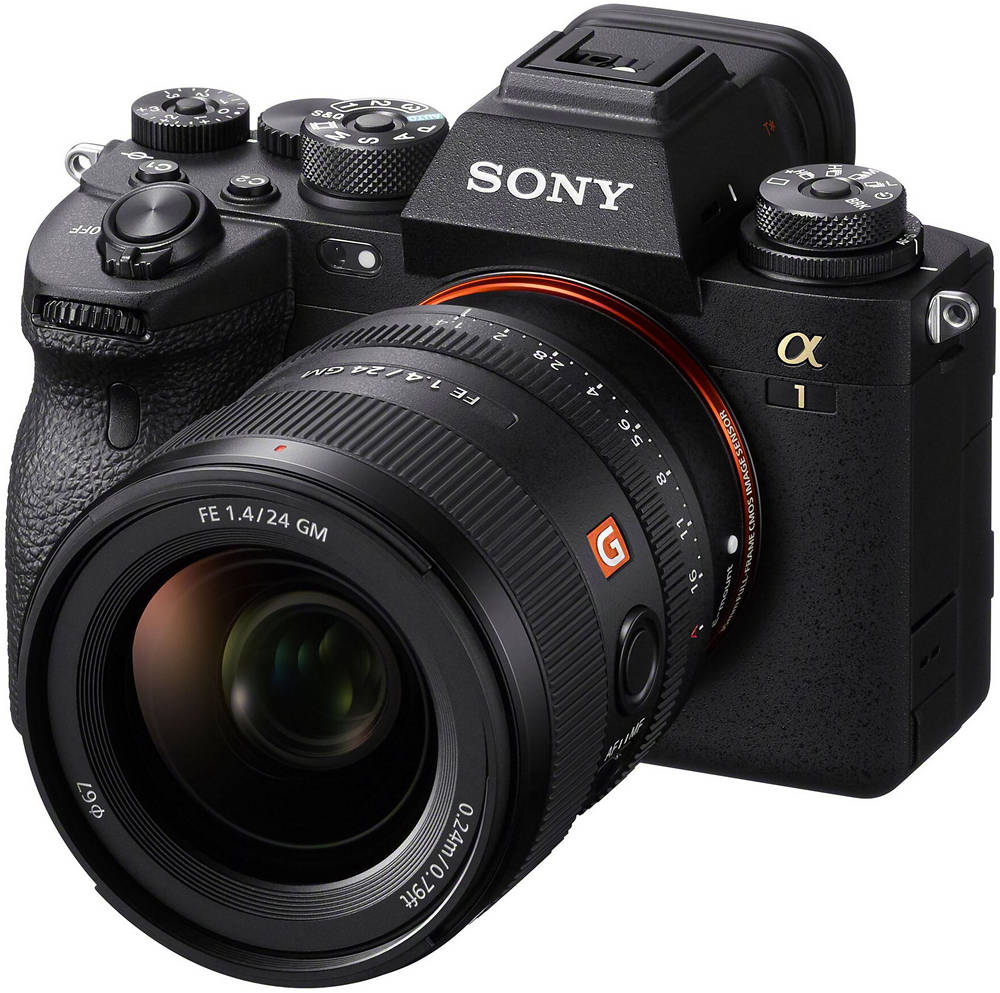 Product images (click to enlarge):

Specifications
Sensor

50

Full frame

36.0 mm.

24.0 mm.

1.00

3:2

Yes

Yes

199 MP with pixel shift

100

32000

25.9 bits

14.5 EV

3163 ISO

Auto Focus and Metering

759

-4.0 EV

f/22

No

-3.0 EV

Yes

Performance

Mechanical and Electronic

10.0 frame/sec.

30.0 frame/sec.

10.0 frame/sec.

30.0 frame/sec.

155

165

1/32000 sec.

1/8000 sec.

1/400 sec.

530 shots

anti-flickering also with electronic shutter, 1/400 X-sync only via multi-shoe hotshoe (no via X-sync socket)

ViewFinder & LCD Screen

Electronic (EVF)

100%

0.90x (35mm. equiv)

9.44 million

3.0 in.

1.44 megapixel

Tiltable less than 180°

Settings, Tap to focus

Video

Yes

Full HD @ 24/25/30p, Full HD @ 50/60p, Full HD @ 100/120p, Full HD @ 200/240p, 4k @ 24/25/30p, 4K @ 50/60p, 4K @ 100/120p, 8K @ 24/25/30p

1.00

H.264, H.265

RAW at 16 bit

no record limits

Other Characteristics

Yes

Yes

No

No

Yes

Connectivity & Storage

Microphone, Phones, HDMI, USB3, Power, USB-C, Ethernet, External flash

WiFi, Bluetooth
DPReview 9.3/10
It is the most refined Alpha-series interchangeable lens camera yet. Its combination of speed and resolution for both stills and video set it apart in a crowded field of excellent options, though that combination is also responsible for the price it commands. [...] Most any professional photographer will be able to use the a1 for most anything they'd think to shoot.
DPReview
Flagship mirrorless comparison - Canon EOS R3, Sony a1 and Nikon Z9
Dustin Abbott
This may be the most sophisticated mass market camera ever made, combining the tracking capabilities and burst rate of a Canon 1DxIII or a Nikon D5 with the vast resolution of the a7R series and then, to top it all off, the video capabilities of a cine camera. I suspect the most often cited negative you'll hear is the price, which, at $6498 USD.
CineD
[Review on movie capabilities] Sony A1 shows state-of-the-art consumer camera results in the lab test in all disciplines: rolling shutter, dynamic range, and latitude, using the internal codecs [... ] As long as these cameras use the current 12bit sensor read out architecture for video we cannot expect much more than these results.