Canon EOS R6: specifications and reviews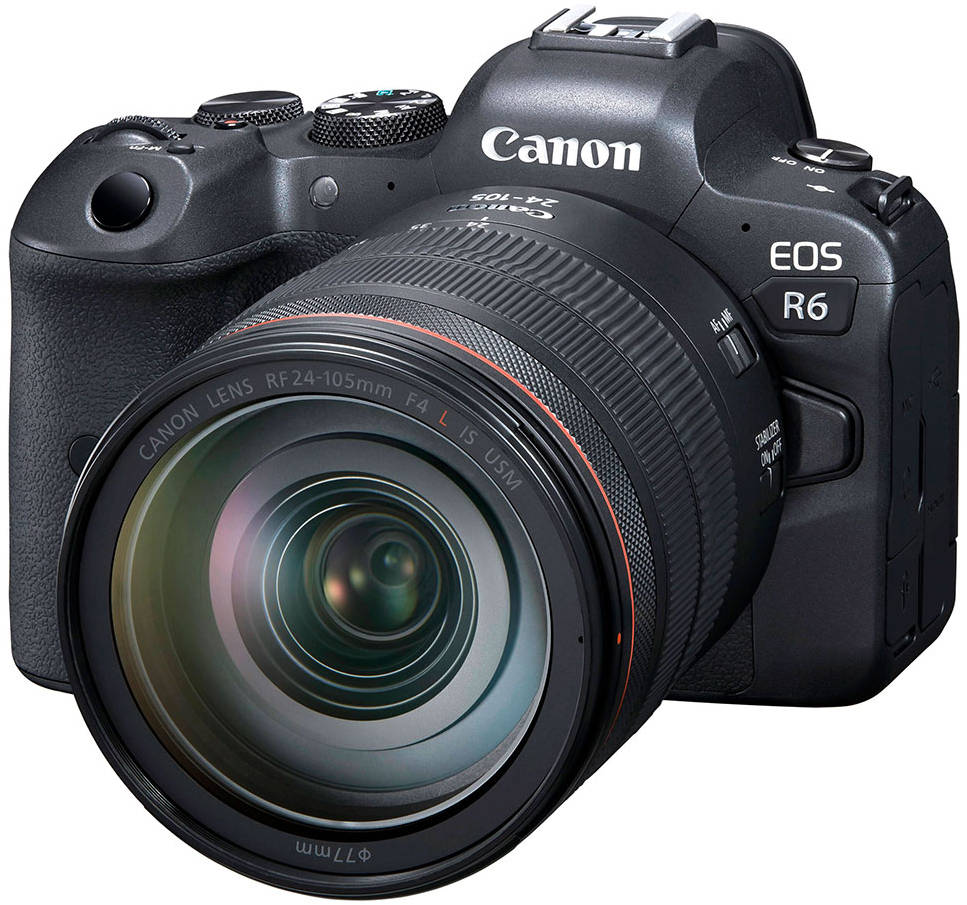 Product images (click to enlarge):

Specifications
Sensor

20

Full frame

35.9 mm.

23.9 mm.

1.00

3:2

Yes

No

100

102400

Auto Focus and Metering

6072

-6.5 EV

Embedded, full

Yes

Performance

12.0 frame/sec.

20.0 frame/sec.

12.0 frame/sec.

20.0 frame/sec.

240

1000

1/8000 sec.

1/8000 sec.

1/250 sec.

360 shots

X-sync 1/200 sec with mechanical shutter

Viewfinder & Screen

Electronic (EVF)

100%

0.76x (35mm. equiv)

3.69

3.0 in.

1.62 megapixel

Full

Settings, Tap to focus

Video

Yes

Full HD @ 24/25/30p, Full HD @ 50/60p, Full HD @ 100/120p, 4k @ 24/25/30p, 4K @ 50/60p

1.07

H.264, H.265

10 to 20 minutes cooling time needed after camera overheating when filming @ 4K up to 30/40 mins

Other Characteristics

Yes

Yes

No

No

Yes

Connectivity & Storage

Microphone, Phones, HDMI, USB3, Power, USB-C, External flash

WiFi, Bluetooth
DPReview 9/10
It offers much of the capability of the EOS-1D X III in an enthusiast-level mirrorless body. It's only a 20MP camera but one that can produce great results across a huge range of photographic challenges. The tendency to overheat if used before shooting video undermines its appeal for people shooting video and stills together.
TechRadar 9/10
It might be the mirrorless alternative to the very popular EOS 6D Mark II DSLR, but it's way more than just an upgrade. Its autofocus performance and image stabilization are best-in-class, while a blitzing burst speed makes it perfect for any sports or wildlife scenario. Long story short, it's one of the best all-rounders you can get, although its 20MP sensor resolution might not suit everyone.