Canon EOS RP: specifications and reviews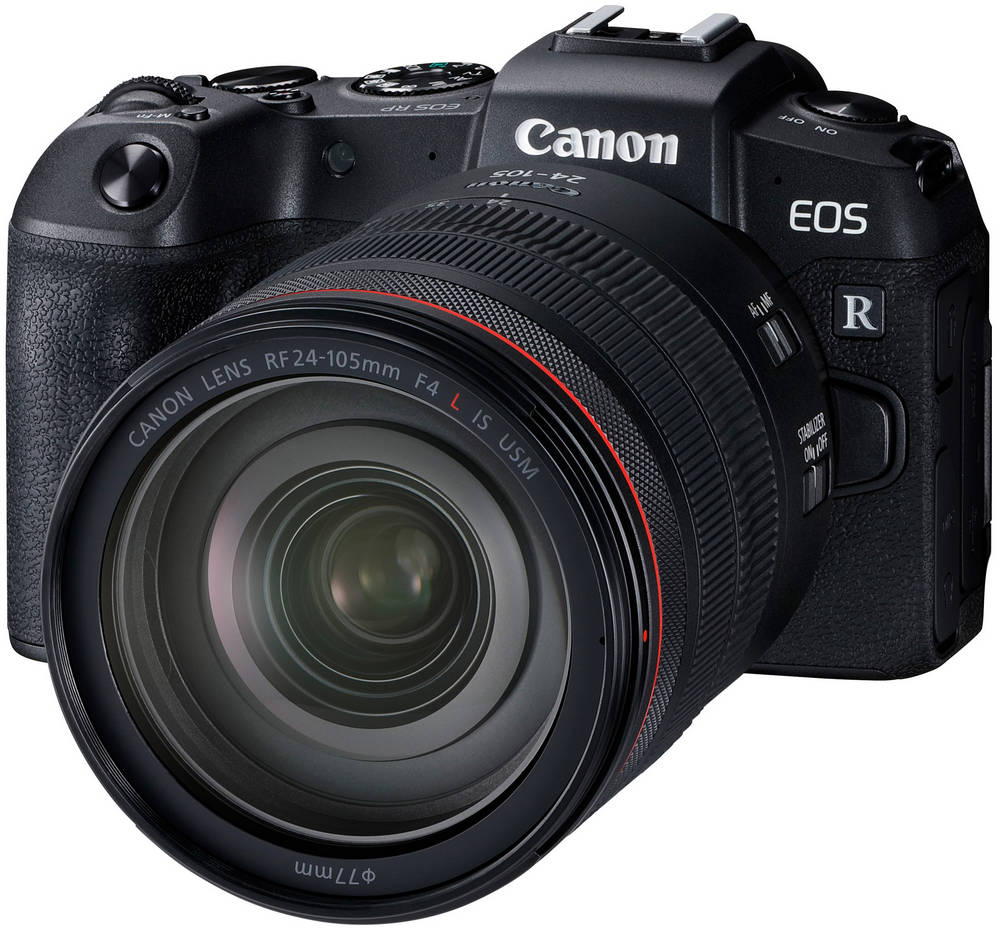 Specifications
$1400 with EF/EF-S mount adapter
AF down to -5 EV with f/1.2 lens
4 fps in AI Servo AF mode, 2.5 fps in real continuous AF
Full HD @ 24/25/30p, Full HD @ 50/60p, 4k @ 24/25/30p
4k only at 24/25 fps (no 30 fps)
Microphone, Phones, HDMI, USB2, Power, USB-C, External flash
---
See and Buy this product on Amazon.com store (affiliate):
---
DPReview Best entry-level full frame mirrorless – Nikon Z5 vs. Canon EOS RP

DPReview 8.3/10
It sells for less money than many cameras with smaller sensors, though of course, there are some trade-offs to contend with for those wanting to get into the full-frame club.[..] The RP's images are also noisier than most current full-frame cameras (especially in the shadows), and similarly noisy to some APS-C cameras at low ISOs. The video features and quality will also disappoint power users [...] On the other hand, there's a lot that the EOS RP gets right.
Dustin Abbott
It is a mixed bag [...] I enjoy the camera due to have wonderfully familiar ergonomics and that it fits the hand so much better than many competitors and because the price point is so reasonable. [...] But Canon's "blind-eye" approach to what competitors offer has become somewhat vexing. The EOS RP's sensor is not really competitive with much of anything (it is surpassed by a number of APS-C sensors in certain areas) and the video performance is near insulting.
Saggiamente 7/10
Vi mentirei se vi dicessi che preferisco la RP alla R, eppure credo che questa piccolina possa diventare un modello chiave in uno o due anni. Almeno dal punto di vista commerciale. Secondo me può svolgere più o meno il ruolo delle vecchie reflex APS-C, introducendo nuovi fotografi al brand ed al sistema di ottiche RF, per poi invogliarli a fare un passo avanti nel corso tempo.