Fujifilm GFX 100: specifications and reviews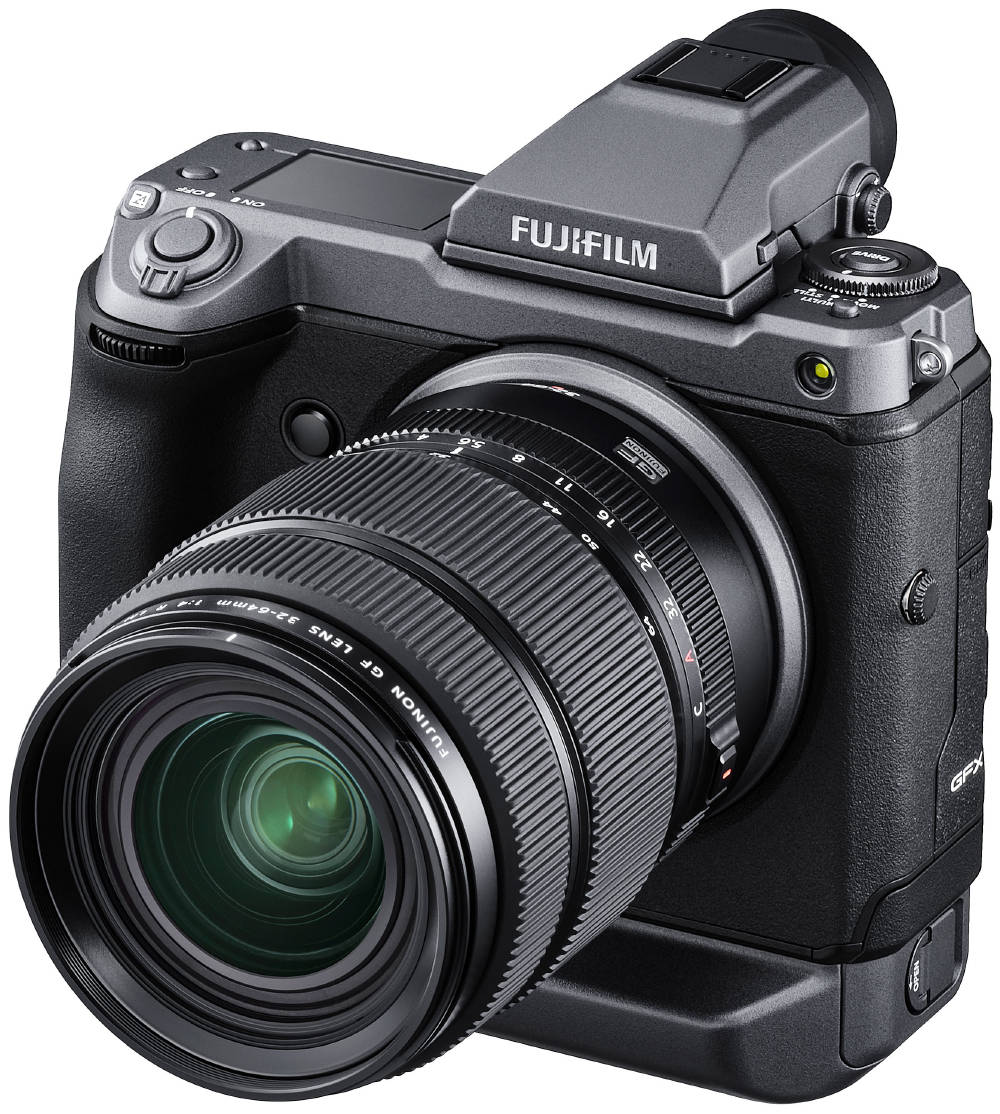 Specifications
pixel shift and multi-shot mode of 400 MP with firmware v3+
425 AF points are selectable
Full HD @ 24/25/30p, Full HD @ 50/60p, 4k @ 24/25/30p
Microphone, Phones, HDMI, USB3, Power, USB-C
---
See and Buy this product on Amazon.com store (affiliate):
---
DPReview 9/10
It is a highly specialized tool, and yet one that Fujifilm has worked on to make as flexible and capable as possible. It offers very high resolution, supported by good glass and image stabilization to let you exploit that resolution far beyond the studio. It's not an all-rounder like some of the high-res full-frame mirrorless cameras can be, but it does things you wouldn't expect of a 100MP medium format camera.
Imaging Resource
The GFX 100 out-specs most other modern mirrorless cameras in several areas [...] Taking the medium-format camera into totally new areas, this model moves beyond the usual slow, methodical photographic genres typically associated with medium-format cameras [...] However, it's not all sunshine and roses.Size and weight, as well as performance limitations, native lens selection and, of course, price are important considerations.