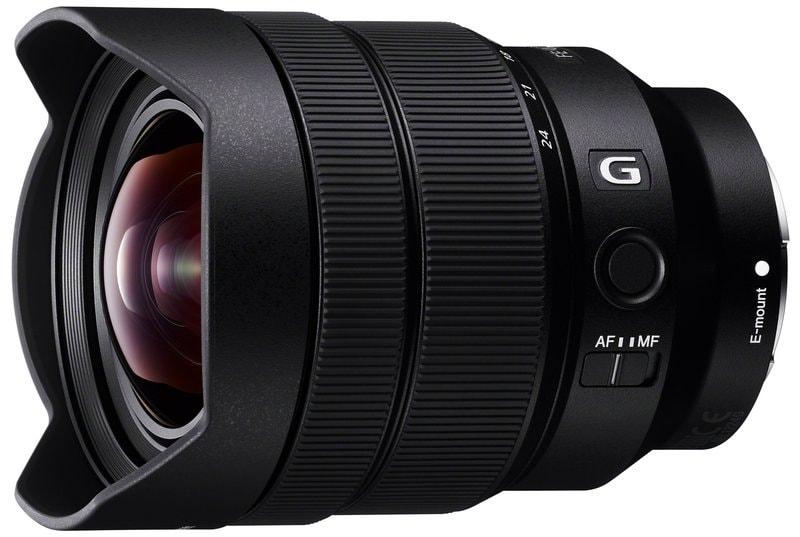 Specifications
1 super extra-low dispersion, 3 extra low dispersion
---
See and Buy this product on Amazon.com store (affiliate):
---
Fred Miranda Comparison with other ultra wide lenses
Image quality comparison with Voigtlander 12mm f/5.6 III, Sony FE 16-35mm f/4 ZA and Loxia 21mm f/2.8. The Sony 12-24 The 12-24/4 is very flat field with incredible resolution.
Jim Kasson blog
The Sony images are quite lovely for a zoom lens. Actually, they are lovely for any lens.
Ken Rockwell
This is the one and only ultra-ultrawide for full-frame Sony cameras, and it's fantastic. If you shoot interiors or need a lens for extreme special effects, this is an optically superb lens at a bargain price. You'll pay double for Nikon or Canon's equivalents, neither of which will work as well on your Sony camera.
OpticalLimits 8.3
You will notice how small it is compared to similar (DSLR-)offerings. It's even more obvious in term of weight [...] Now you may expect that this comes with a couple of compromises but there are actually only a few. The resolution characteristic is very decent. It's already pretty good at f/4 (except at 24mm) and quite impressive between f/5.6 and f/8. At the wide end, you should avoid f/11 though. The quality is unusually harmonious across the focal length range.