Tamron 70-180mm F/2.8 Di III VXD (for Sony E): specifications and reviews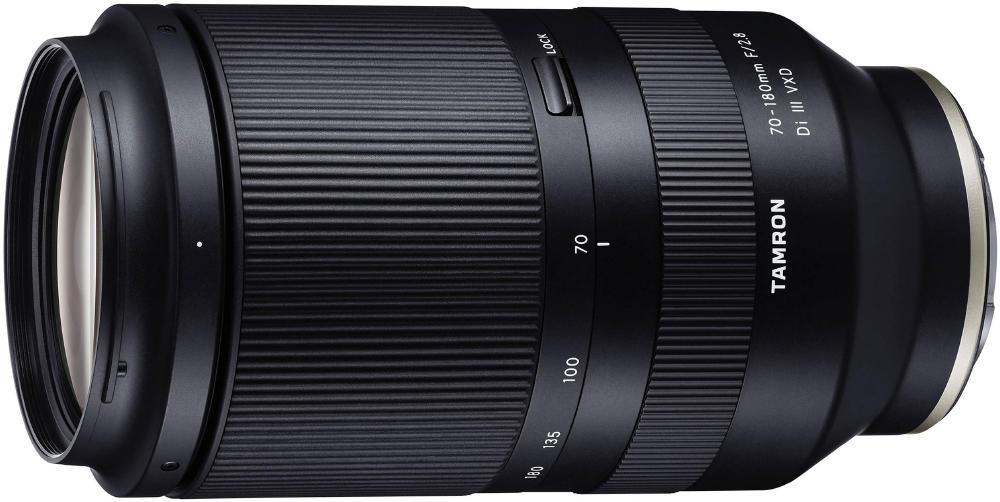 The zoom Tamron 70-180mm F/2.8 Di III VXD (for Sony E) is being produced since 2020.
Specifications
70-180mm F/2.8 Di III VXD
manual focus possible down to 27 cm @ 70mm focal with 0.5 magnification ratio
3 aspherical, 5 low dispersion, 1 extra low dispersion
---
See and Buy this product on Amazon.com store (affiliate):
---
OpticalLimits 8.5/10
With activated image auto-correction, it is capable of producing beautiful results. It's very sharp across the image frame in the lower to mid-range and at least the center sharpness is very impressive at 180mm. Image distortions are nicely corrected and there's just a tad of vignetting at f/2.8 in this case. Lateral CAs are also well controlled [...] Out-of-focus highlights can be a bit busy[...] The build quality is on a very decent level.
Dustin Abbott
Tamron has managed to reinvent the popular 70-200 f2.8 with a smaller, lighter, and yet high performing lens in the Tamron 70-180mm F2.8 VXD for Sony full frame mirrorless. It is very sharp from F2.8 on. [...] It has incredibly fast, accurate autofocus [...] The lens isn't as feature rich as competitors, but it delivers on the most important elements of focus and optical performance.
Sony Alpha Blog
[Test on 61 Mp camera] It delivers similar performances to the Sony FE 70-200 F2.8 GM in most cases and even surpass it sometimes (corner sharpness and sharpness at 180mm, portability) at half of its price. A superb Performance!