Fujifilm Fujinon XF 18-55mm F2.8-4 R LM OIS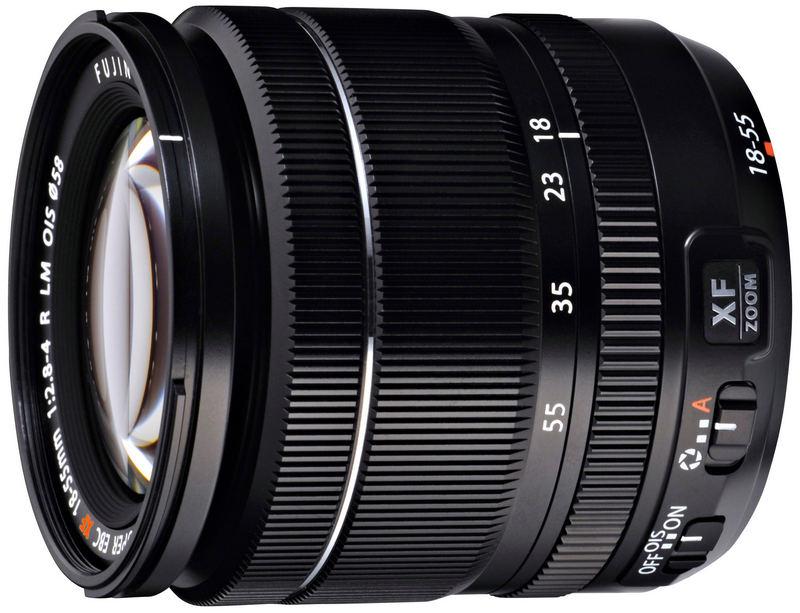 Specifications
Fujinon XF 18-55mm F2.8-4 R LM OIS
aperture ring without marks
3 aspherical, 1 extra low dispersion
---
See and Buy this product on Amazon.com store (affiliate):
---
Imaging Resource
Fujifilm has done very well with this lens, making it more than ''just'' a kit lens, and perhaps justifying its comparatively hefty price tag. Given that the lens is available in a kit with Fuji X-mount camera bodies, this isn't necessarily a factor: but if you're a prime lens shooter looking for something a bit more convenient, you probably won't be disappointed with the 18-55mm.
OpticalLimits 7.5/10
It may be the hottest reason to enter the Fuji system. It is amazingly sharp throughout the zoom and relevant aperture range. That is except for a high amount of field curvature at 18mm which make it necessary to stop down quite a bit in order to have an "infinite" depth-of-field. The amount of lateral CAs is generally quite low with the exception of 55mm @ f/4. [...] The build quality is on a very high level.
Dustin Abbott
Quality and overall performance and differences with Fujinon 16-55mm F2.8.