Tamron 17-28mm F/2.8 Di III RXD (for Sony E)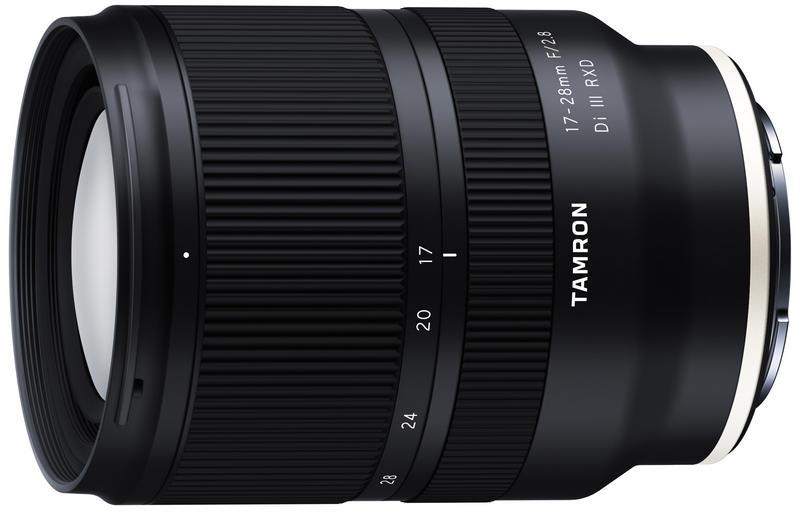 Specifications
3 aspherical, 2 low dispersion, 1 extra low dispersion
---
See and Buy this product on Amazon.com store (affiliate):
---
LightPoint (english) Comparison with Batis 18mm f2.8
I must suggest picking up:
-) the Tamron for focal range, starting also 1mm wider and with more close up possibilities, along with overall great quality.
-) the Batis to obtain even higher quality in the details regarding control of aberrations and less distorsion, accepting the restriction of a single focal length.
ePHOTOzine 9.8/10
The new Tamron 17-28mm f/2.8 Di III RXD performs superbly, feels fantastic to use and is a very reasonable price as well. It's light, efficient, moisture resistant and seems to tick all the boxes. This one easily makes it into the hallowed ranks of an Editor's Choice.
Camera Labs
It's sharp in the APS-C image-circle and is pretty small and light. So light in fact that both the 17-28mm plus the 28-75mm zooms weigh only 1kg although they offer a constant f2.8 aperture throughout the zoom-range.
Dustin Abbott
[Tested on 42 MP camera] Tamron has struck a nice balance with it between a nice, weather sealed build and light weight and portability. While the zoom range is somewhat abbreviated, the compensation is very strong optical performance [...]. The autofocus is also excellent, with truly silent focus, a lot of speed, and good accuracy. That combined with the fact that the lens receives in-camera corrections during video recording should make it attractive for video.
Phillip Reeve
[Tested on 42 MP camera] Optically it is very capable at the wide end, a little less so at the long end [...] Stopped down to f/8.0 to f/11 it should be good enough for most applications though [...] Tamron also decided to put some effort into correcting the lens for coma at the wide end [...] Flare resistance is class leading. [...] Bokeh is rather nervous, so this 17-28mm 2.8 could not replace a fast medium wide angle prime environmental portraiture.
Sony Alpha Blog
It offers very good/excellent performances at 2,5 times less the price of the Sony FE 16-35 mm F2.8 GM (2700 euros). Obviously the focal range is smaller, but if you have the Tamron 28-75 it complements it without any overlap.