Sigma 60-600mm F4.5-6.3 DG OS HSM Sports (for Canon EF)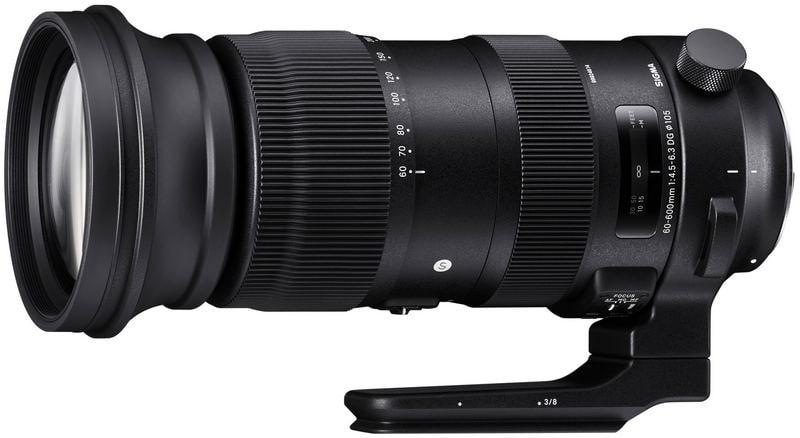 Specifications
60-600mm F4.5-6.3 DG OS HSM Sports
3 fluorite-like low dispersion, 1 special low dispersion
---
See and Buy this product on Amazon.com store (affiliate):
---
Ken Rockwell
This is a great lens. It is super-sharp at every setting and covers such a huge range and focuses so fast and so close that it can replace several lenses — if you don't mind the huge size, weight and price. [...] Its optics are wonderful; sharp and contrasty all the time.
TechRadar 9/10
The lens appears to be very well made, it's a well designed and manufactured piece of equipment that gives a good impression of a high quality product that should give years of heavy use for both professional and amateur photographers, however it's a bit on the heavy and probably more suited to sports and general wildlife use than birding. Would we buy one? Oh yes! We'd just have to do a little body building first though…
Dustin Abbott
if you mostly want a telephoto lens to do telephoto things and don't care about a thoroughly weather sealed body, go for the Sigma 150-600 Contemporary. If you mostly want a telephoto lens to do telephoto things and DO care about buildweather sealing, consider either the Tamron 150-600 G2 (less expensive) or the Sigma 150-600 Sport (best IQ, but heaviest). If you like to shoot a wide variety of subjects when you go out on your shooting [...], go for this 60-600.