Fujifilm Fujinon XF8-16mmF2.8 R LM WR: specifications and reviews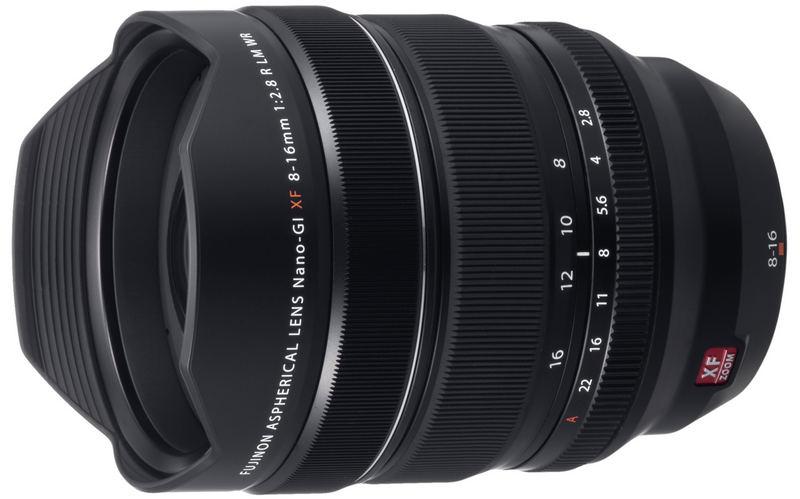 Product images (click to enlarge):

Specifications
Fujinon XF8-16mmF2.8 R LM WR
Focals

8-16 mm.

12-24 mm.

2.00x

No

Yes

Aperture

f/2.8

f/2.8

9

Yes

No

No

Focus

Yes

Yes

No

25 cm.

0.10x (35mm. equiv)

Build

No

20/13

4 aspherical, 3 extra low dispersion, 3 super extra low dispersion

Not supported

mm.

Yes

Yes
Imaging Resource
Its is a very good lens. If you don't need a filter or don't mind shelling out extra money for a cumbersome filter holder setup, you will be rewarded with very good sharpness and overall optical performance at every focal length, even when shooting at f/2.8. Further, having a constant f/2.8 aperture is great. However, this sharpness comes at a cost. The XF 8-16mm is fairly heavy and expensive, weighing nearly two pounds and costing $2,000 USD.
Lens Tip
On the one hand you deal here with a fast, ultra wide angle zoom instrument closed in a solid, weather-resistant casing, very difficult to design and produce. It is able to provide sensational image quality in the frame centre. Still if you take a closer look you start noticing problems. When a lens costs almost $2000 [...] you don't want to tolerate any compromises. The coma level is a bit too jarring, astigmatism can be momentarily rather bothersome.
Dustin Abbott
Not everyone needs either this wide a focal length or a large aperture in their wide-angle lens. Not everyone has the kind of budget that this lens requires. Those that don't might be better served by the 10-24mm or one of the wide-angle primes. But if you value the versatility of a zoom and a large maximum aperture (and don't mind paying for it), the XF 8-16mm is almost certain to make you happy. It produces beautiful images and just works, period.